Alternative housing in your twenties
Many millennials are saying no to rent and choosing alternative ways of living.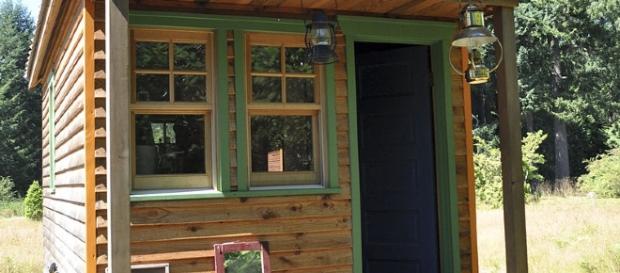 As real estate prices increase, and tuition rises, renting apartments can feel like a waste of money for many millennials. Nearly 70 percent of college graduates are carrying an average debt of $30,000 after graduation. This can mean major set backs in the cost of living when trying to get life started in the workforce. While sacrificing the goal of luxury may feel like a set back at times, it is often necessary to build a successful savings and start building a future. Luckily, there are plenty of alternative ways of living after college.
Living with parents 
If you have the option of living with your parents take advantage of it.  It is the best way to trial your career while avoiding the burdens of rent.
According to the Huffington Post, thirty two percent of millennials are living at home with their parents. One of the highest rates since after World War II.
Find a guest house/basement/attic
Do you know someone with an extra space big enough for your bed and a few other items?  Join the minimalist movement and live simply.  A basement or attic can be converted into a magnificent guest room at a very low price.  
Get a Tiny House
Have you heard of the tiny house movement? These moveable living spaces are the perfect way to rent to own for an affordable rate.  Their are often no credit checks, or added fees. The best part is, they can travel anywhere. While there is a small challenge of finding land,  when you put yourself out there and do some research, there is an entire community waiting for you to join them.
Get a Room
Rooms are great ways to get a space at a low rate.  While their may have to be a shared kitchen and bathroom,  it is an affordable way to have independence.
Trade labor for housing
There are many farms all over the world looking for laborers to work in exchange for places to live. Trading labor for #housing is a great way to travel abroad while making a difference. Individuals who have earned their Bachelors degree can even join the Peace Corps or AmeriCorps. #lifestyle #economy