Is the new bralette trend for you?
A look at bralette designs from Victoria's Secret and Pac Sun and an analysis if this style is adorable or indecent.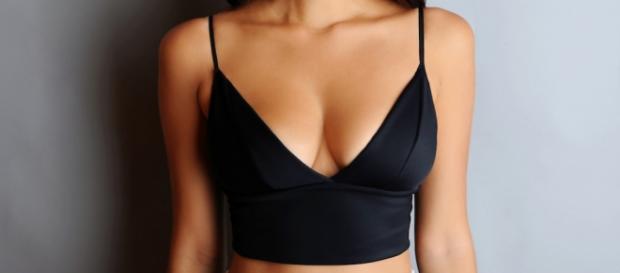 Seasons change and so does the fashion. This year the latest summer must-have is the bralette. It's not quite a shirt, yet still has more material than a bra. Is this new trend worth following or a passing fad?
Victoria's Secret isn't so secret anymore
It seems that everything in Western culture is getting skimpier and skimpier. First shorts started out at the knees and then grew so short that the pockets and other cheeky body parts are now hanging out of them. So, it figures that the skimpy shirt should be the next thing. In order to analyze this new trend you must first look at the different styles of bralettes.
Victoria's Secret has a collection of bralettes to fit every woman.
The Long Line Bralette is basically a bra with some extra material below the bust. The High-Neck Bralette is a triangle top that ties at the neck and ends at the bust, and the Triangle Bralette is a bra, plain and simple. There are other retailers who have jumped on the bralette train like Aerie and Charlotte Russe, but mostly this is item geared for the beach babe.
VS released their new bralette collection and I'm in loooooove 😻 pic.twitter.com/uDMa1iTqL2

— Common White Girl (@TypicaIGirl) June 6, 2016
The teen problem
Bralettes are supposed to be young and fun and therein lies the problem. While the prime audience is 20-somethings at the beach, it's almost guaranteed that teens are going to love this trend. It's already bad enough that this is a very sexualized look, now kids are going to want to wear it, too.
Case in point, Shop Style Status is marketing its new Kylie bralette to Coachella partiers. Yes, this is a 20-something crowd but Kylie, as in Kylie Jenner, has a fan base of mostly teens and tweens. Imagine what kind of example that sets. Plus, if you look at the picture of the super short shorts that the bralette is paired with, there's not much left to the imagination. 
Get Coachella ready with our Kylie bralette! Pair it with high waisted shorts or wear it as a bikini. #coachella pic.twitter.com/qrCoHXXSOr

— shopstylestatus (@shopstylestatus) April 16, 2016
Also, consider the fact that Kendall and Kylie Jenner have their own Pac Sun clothing line called Paradise Lost, which features a bralette. Their version is more sweet. In the promotional photos both girls are featured in a blush pink ensembles. Kendall is wearing a summer halter dress and Kylie is wearing a High-Neck bralette paired with high-wasted shorts. In the background the girls are flanked by a bed of multi-colored roses.
In this light, the trend almost looks adorable. The problem is, it's not. For a young girl or tween this is too much skin to show, which is evident by the title of the clothing line. 
Kylie Jenner x Kendall + Kylie Pacsun Paradise Lost Collection by Easton Schirra (HQ) pic.twitter.com/oV8zbTZaKw

— Kylie Jenner FR (@JennerKylieFR) June 2, 2016
The verdict
So, the question remains should you adopt the bralette as your new summer must-have. Well, that's a moral question. If you like to leave things to the imagination, then no. If you feel this is innocent fun, then this trend might be for you, but whatever you choose, remember that this is not a new clothing design. It's a bra designed for outerwear. Adding see thru material or netting does not change that.