Mother's Day to be celebrated at the St. Regis Bal Harbour
Son/Son-in-law can appreciate mother in style with promotions by hotel and by knowing history of special day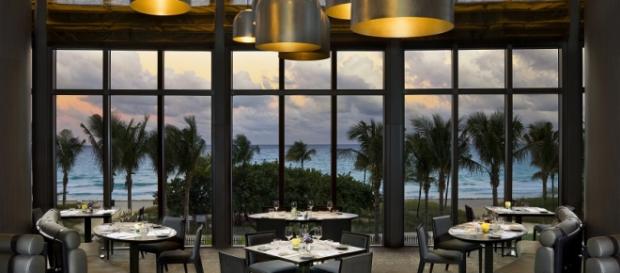 At the beautiful St. Regis Bal Harbour hotel in Surfside, they are ready to pamper young and old mothers and grandmother's a Mother's Day brunch, sushi rolling classes and a Saks Fifth Avenue/Louis Vuitton pop-up shop in the hotel. According to a study done in 2015 by the National Retail Federation, the average amount spent on a Mother's Day gift by a family is $172.50 and total spending for the year was slated to be over $21 billion. Because over 50 percent of people will be dining out on this day, it is important for any man to have a list of options on where to go and different price levels. Just in case, the 1st option (usually the most economical) is taken, a man should have a map in his head of great areas to go which will amaze and delight the passengers on the trip.
The St. Regis with its breathtaking view of the Atlantic and its hospitality gives people the impression that they are dining where important dignitaries and Captains of Industry have been. 
Mother's Day had a different meaning when first created.
All over the world and throughout the year, Mother's Day is celebrated by every nationality and religion. The concept of a day for Mother's was actually begun by Anna Jarvis, social activist, as an appreciation for her mother and mothers everywhere as the significant influence on the strength of a family. In 1914, Mother's Day was officially made a National Holiday in the U.S. because of her lobbying efforts. Julia Ward Howe, social activist, abolitionist, and poet, wrote the Mother's Day proclamation of 1870, as a peace movement after the Civil War as a sort of "special interest" lobbying group to stop the war from taking their sons.
Both reviled the commercialization of Mother's Day for profit and were looking at it to become more of a functional, practical holiday than simply a "Christmas-like", "get out of jail free" chance to appreciate one's mother with extravagant gifts and dinners. 
Mother's Day should be a topping to all-year appreciation.
A son or husband should realize this and understand the plight of women throughout history. He should advise everyone attending the Mother's Day brunch whether at the St. Regis or any other restaurant throughout Miami to spend time stating why they appreciate their sister, mother, sister-in-law, etc. A mother who has spent too much time at home could see the beautiful vistas of the St. Regis through the J&G Grill and appreciate a few hours out of the house. A mother who may have worked hard to get her sons through college and didn't have the time to attend classes could appreciate learning something new by attending the sushi rolling class. Finally, a mother who saved every penny to keep her house could be given a present (preferably based on a secret wish to have a Louis Vuitton purse) based on inquiries from her son throughout the year.
These are things a man with style would prepare for and understand to make Mother's Day only the cherry on the sundae of a whole year in appreciating his mother.  #Health #Education #Fitness