Check out Claire Danes' amazing Zac Posen illuminated gown at the 2016 Met Gala!
Dane's Zac Posen light-up gown stole the show at the 2016 Met Gala and fit perfectly with this year's technology theme.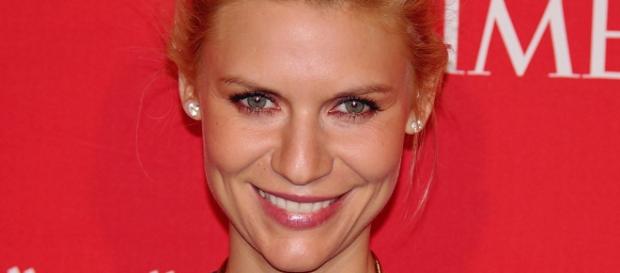 Last night the Met Gala was held at the Metropolitan Museum of Art in New York City. The annual gala benefits the Museum's Costume Institute, more commonly known as their fashion department and attracts Celebrities in the entertainment and fashion world. Usually, dresses worn to the Met are over the top and meant to be show-stopping, but no dress provided more so than actress' Claire Dane's light up gown.
Light up the night
The Met Gala is known for its grand entrances, mostly because of its red carpet adorned grand staircase at the forefront of the museum. Stars are known to wear designer dresses that will make use of the staircase while also accentuating the the wearer of the gown.
Case in point, R&B singer Rhianna, wore a regal Guo Pei imperial yellow dress with a flame-infused, cascading train to the 2015 gala. The gown weighed 55 lbs. and took two years to make by hand. Two years to make a memorable fashion statement, but it speaks volumes as to how important fashion is at this event.
Making an entrance: Rihanna pauses on the stairs as she walks into the 2015 Metropolitan Museum of Art annual gala. pic.twitter.com/pE8CjqIkI6

— Gautam Trivedi (@Gotham3) December 20, 2015
Every year, designers clamor to find the perfect dress that will grab headlines and the right star to showcase their signature gowns. For the designer it brings notoriety like Rhianna's pick did for Guo Pei, who was virtually unknown stateside before the 2015 gala. For the stars, it establishes them as fashion icons, which could lead to more movie roles and job offers.
This year the star was Danes and the designer was Zac Posen.  
In keeping with this year's theme of Manus x Machina: Fashion in an Age of Technology, Posen created a light up gown that was one part Disney's Cinderella, one part Vincent Van Gogh's Starry Night and three parts stunning with a dash of amazing. The strapless gown was divine with embellished hips that are the signature of all great ball gowns. Its pale white hue could have been mistaken for lilac in the right light and it fit Danes like a glove. It was a standout even with the lights on. Then, in a dimly lit room, the fiber optic organza dress was illuminated and became a sea of stars. Purple, pinks, and whites mingled with each other to put on a dazzling display that turned heads everywhere Danes walked. In one word, it was breathtaking. The only thing Danes was missing were the glass slippers.
Claire Danes definitely nailed The Met Gala with her glow in the dark dress. Dresscode: Manus X Machina #MetGala ✨✨✨ pic.twitter.com/KhppSnQGfb

— AMANDA RIJFF (@AmandaOnbeauty) May 3, 2016
The Homeland star accentuated the dress with a simple pulled back hairstyle, light makeup, and red lips to add a pop of color.
Accessories were also minimal with barely there earrings and no adoring necklaces or tiaras. Whoever her stylists were, they made the stellar decision to make the gown the star of the show, not Danes.
Not only did Posen make a statement with this dress. He might have started a new wedding trend. On YouTube, Delaney Black commented, "I want to wear this dress to my wedding." If that's the case, Vera Wang better step up her game because light-up gowns are clearly the newest trend.