Almost 80 percent of public swimming pools pose serious health risks
CDC report finds numerous violations of safety and health procedures at thousands of pools.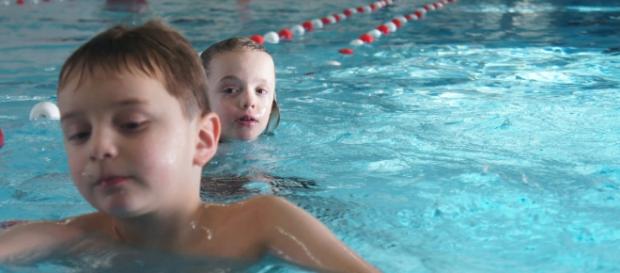 With summer upon us, more than 50 million Americans over the age of six will go swimming in a public pool at least six times this year. However, a scathing report from the Centers for Disease Control and Prevention (CDC) says this popular warm weather activity has some potentially dangerous and unintended consequences for swimmers.
Nearly 80 percent of pools have safety issues
Researchers with the CDC found almost eight out of ten pool examinations with at least one safety code violation, some with as many as 21. Of those, 12 percent of the pools had to be closed immediately after the inspection. The most common problems found were improper levels of pH, inadequate safety equipment, and improper concentration of disinfectants.
More than 300,00 pools in the USA.
There are an estimated 309,000 public pool locations throughout the U.S., with 40 percent of those concentrated in Arizona, California, Florida, New York, and Texas. Researchers reviewed 84,187 inspections of 48,632 community pools as well as other public water facilities in these states specifically.
Pool safety violations are nothing new
After over three decades of pool-related contamination reports, the CDC created the Network for Aquatic Inspection and Surveillance three years ago. The system was tasked with keeping an eye on the safety of public pools.
In cooperation with the New York State Department of #Health, the CDC developed the Model Aquatic Health Code. The guidance document was written to help local and state health authorities make swimming or other water activities much safer and healthier for the public.
Ohio's 2007 pool contamination.
The largest and most extensive incident reported to the CDC of water contamination happened in 2007 at an aquatic park in Ohio. Chlorine in the pool water mixed with sweat and urine which created chemicals known as chloramines. Over 665 cases of eye and respiratory tract issues were reported by patrons and lifeguards to local health authorities.
The authors of the CDC report said the results found do not necessarily represent public pools throughout the nation. Even among the five states used in the study, not all counties shared their inspection records. However, the statistics were dramatic enough to demonstrate a definite need to "improve the operation and maintenance" of public water areas in the U.S. #News