Grammy-Nominated Producer James Worthy joins an influential industry panel
James Worthy shares his experiences as part of the 'Music Makes Me Happy' Network Panel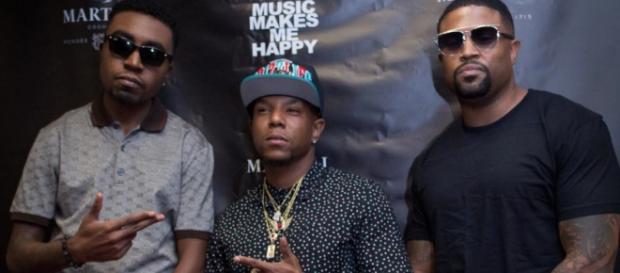 It seems like in today's time, the words producer and beat maker get very mixed up in the #Music industry. From crafting production to producing an entire song, many can argue there are grey lines in between to say the least. However Mr. James Worthy, who is a Billboard and Grammy nominated music producer from Queens, New York, shows that not only does he take the craft seriously, but embodies the essence of what a producer really is. It is safe to say this man has really made an impact in the industry for quite some time but more so the timeframe from 2015 through present, during which he has worked with some of the biggest names in the industry.
What is really interesting is his ability to switch between all genres of music, and combine them with musical icons and current mainstream artists as well.
James' background and talents
To those who know his catalog, James specializes in R&B, Pop, Dance, House, and Hiphop music. To give a background of clientele, he has worked with popular musicians, such as Robin S, T-Pain, B Angie B, Future, Bobby Brown, Lil Zane, Silk, Justin Bieber, Cece Peniston, Michael Keith of 112, and so many others. Within working on various projects signing new talent is towards his forefront with his production company DreammusikGroup, which includes producers, songwriters, and artists.
The Music Makes Me Happy panel experience
Most recently James joined the "The Music Makes Me Happy" industry networking panel in Atlanta, Georgia with some interesting panelists including Deb Antney, RL of Next, Lelee Lyons of SWV, Lil Zane, and A3C.
The same day music icon Prince passed away and Mr. Worthy shared a few powerful words to explain the legend of what he meant to him. He also shared an experience with the late, great Michael Jackson at Webster Hall, New York, telling the audience "I was 10 years old when I saw Michael; he was accepting an award in which I was standing right at front stage by the news crew. In my mind it was already probably the best day of my life, but to see the reaction of how powerful he was really said something. After accepting his award I went backstage and met him for the first time. The first thing he told me was I was going to be someone influential one day."
James is currently working on many new music, television, and film projects for 2016-2017.