Club Cosplay Denver brings in the fun for nerds
Colorado nerds know how to step it up and party with plenty of passion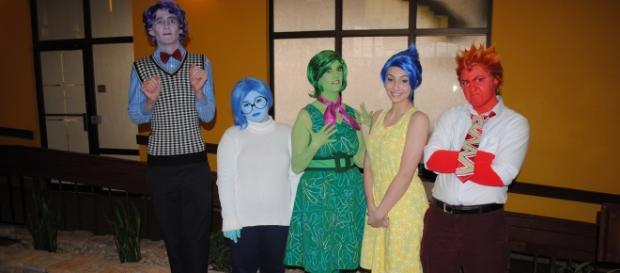 Club Cosplay Denver is somewhat of a cabaret and, according to event organizers, it is a "place where snobbery, harassment and body shaming are jettisoned in favor of positive interaction." For those who are not quite caught up with the coolness that is cosplay, the term is short for "costume play" and has been perfected by geeks, Comic book fans, and gamers.
These enthusiasts are experts at expressing their passions through a kind of performance art. Cosplayers are skilled with glue guns, a needle and thread, and the meticulous craftsmanship that can almost rival #Hollywood. They dress up as every character from Han Solo to Sailor Moon, and pretty much every incarnation of Doctor Who.
Some are even considered professional cosplayers and tour the country with their fabulous outfits. This Denver organization offers the chance for nerds to enjoy events that are tailored for adults while bringing out that inner child.
Cosplayers know how to have fun
Club Cosplay hosts events where nerds can feel free to express themselves with all their creativity. A flyer found at recent Denver area sci-fi convention had a cool sketch of none other than David Tennant on the front. Obviously their events are cool. They can boast that they sponsor the most epic costume parties in town. At recent Rocky Mountain area events, some may have seen cosplay fans lurking around Downtown Denver while holding signs that state "Nerds are taking over." These supporters are actually spreading the word around town that Club Cosplay is the place to be.
Check out the Club Cosplay Denver June Event
These events are like a circus that travels around the country while bringing out the delightful spectacle in it all. Check out their upcoming event on June 17 called "March of the Nerds" where the organizers will set up a walking route starting at the Colorado Convention Center to the venue. There will be stations set up for those all important photos and selfies, and no shortage of fun along the way. Attendees to this party will enjoy food vendors and outside entertainment. The details are in the works and will be announced soon. #Television #Video Game