"When We Meet Again" by Kristin Harmel: release date and summary of new book
The summary of "When We Meet Again," a new book by Kristin Harmel to be released in June 2016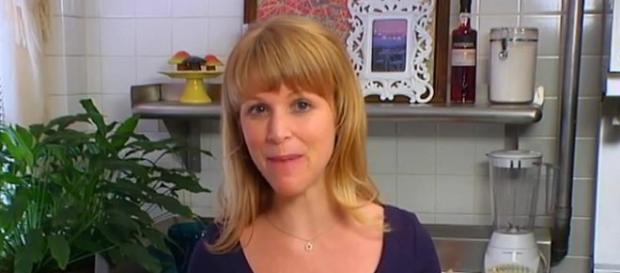 The book "When We Meet Again" by Kristin Harmel will be released on June 7th, 2016. The paperback edition of Harmel's new novel will be published by Simon and Schuster -- Gallery Books. The book itself is 384 pages in length, and will cost $16. Let's see the novel's summary and some useful information on Harmel's previous novels.
Summary of new novel by Kristin Harmel
Emily Emerson is a lonely girl, her dad ran out on her when Emily was just a child, and her mother died when Emily was seventeen-years-old. Emily's life continues to get harder from this point on, until she thinks she's finally and unequivocally reached the bottom.
Then, Emily receives a beautiful and mysterious painting of a young lady near a sugarcane field -- her grandmother, recently departed -- with a laconic note: "He always loved her."
Emily begins to investigate, and her investigation leads her to the POW internment camps in Florida, where German war prisoners lived for a while, working for American citizens and eventually falling in love with American women. Searching for the truth hidden in the mysterious painting, Emily leaves the United States and is forced to face many family secrets.
"When We Meet Again," a new novel following "The Sweetness of Forgetting"
Kristin Harmel's most famous novels are "The Sweetness of Forgetting" and "The Life Intended." Other well-known Kristin Harmel books include:
The Art of French Kissin
When You Wish
Italian for Beginners
The Blonde Theory
After
How to Sleep with a Movie Star
How to Save a Life: A Novella
When You Wish
About the author: Kristin Harmel is an international bestselling writer born in Newton, Massachussets, a suburb of Boston.
She graduated as a journalist from the University of Florida and she has been a reporter for People Magazine for more than a decade. She has lived in Paris and New York, and now resides in Orlando. Her books are now translated in various languages and sold all over the world, and her book "The Sweetness of Forgetting" won the Reader's Choise Prize for Romantic Novel of the Year in 2013 in Germany. #News