"As Time Goes By" by Mary Higgins Clark: release date and summary
The summary of "As Time Goes By," a new book by Mary Higgins Clark to be released in April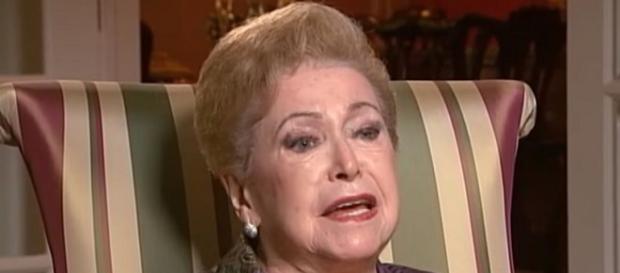 The novel "As Time Goes By" by Mary Higgins Clark will be released on April 5th, 2016. The hardcover edition of Mary Higgins Clark's new thriller will be published by Simon and Schuster. The book itself, one of the most anticipated for the month of April 2016, is 288 pages in length, and will cost $26.99 ($12.99 as an eBook). Let's see the novel's summary and some useful information on the best-selling author's previous novels.
Summary of the new novel
Delaney Wright is a television journalist on the brink of celebrity after she begins to cover a well-known murder trial for the 6 p.m. #News edition. Her mind, however, is always anguished by the desire to locate her birth mother.
When some of Delaney's friends, Alvirah Meehan and Willy, offer to investigate the mystery surrounding her birth, they discover some terrible secrets.
On trial for murder is the once-upon-a-time top lawyer Betsy Grant, widow of a rich doctor. Betsy decides to refuse a plea bargain to prove her innocence, but as the trial goes on, the evidence against her piles up. Delaney is persuaded of Betsy's innocence and tries to prove she is not guilty.
The summary of "As Time Goes By" by Mary Higgins Clark suggests that the new novel will be, once again, a book that can keep readers in suspense. Since the release date of the book is only a week away, we will see very soon how good the new novel is.
About the author: Mary Higgins Clark is a very prolific american author of suspense novels. "As Time Goes By" is her 52nd book. Her first novel, "Where Are The Children," counts more than seventy printing, and all her books have sold more than 100 millions copies in the U.S.A.
alone. In the last five years, Higgins Clark published 8 different novels:
I'll Walk Alone
The Magical Christmas Horse
The Lost Years
Daddy's Gone A Hunting
I've Got You Under My Skin
The Cinderella Murder
The Melody Lingers On
All Dressed in White
Co-author of "The Cinderella Murder" and "All Dressed in White" is another best-selling author, Alafair Burke. #Buzz