Barack and Michelle Obama name their favorite music, books, and movies of 2015
The first couple dish about their favorite entertainment for the past year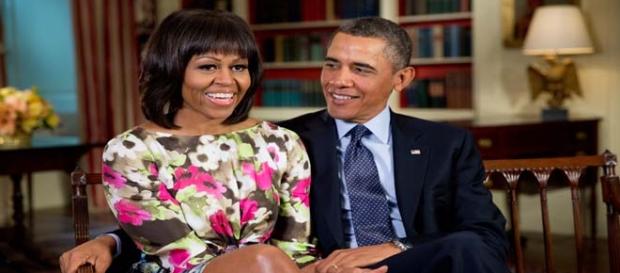 During a recent People interview, US President Barack Obama and First Lady Michelle #Obama shared their favorite music, books and movies for 2015. The couple each had individual choices in their top selections for the year, so what were their individual picks?
The Obamas' favorite tunes
When it comes to music, the President says his favorite tune of the year is rapper Kendrick Lamar's How Much a Dollar Cost. Lamar was nominated for a Grammy Award and is from Compton, California. The president shares an admiration for Lamar with lots of other fans, and Lamar was nominated for a grand total of 11 Grammys, and one of those nominations was for album of the year.
First Lady Michelle said that she was in love with the Bruno Mars' song Uptown Funk. In fact, she loves it so much that she and a group of dancers performed to the popular tune on the Ellen DeGeneres show earlier in the year.
Favorite books of the year
Obama also told People that his favorite book for 2015 was Fates and Furies, which is a novel about a marriage written by Lauren Groff. The author says that she was surprised and never thought in her wildest dreams that Obama would read or like her book. The book was also loved by others, as it was a finalist for a National Book Award.
Michelle also selected a book about marriage. She chose The Light of the World, written by Elizabeth Alexander, which tells about the author's husband suddenly dying and leaving her to raise two sons.
Movie and TV selections
The president's favorite movie for 2015 was the science fiction film, The Martian, starring Matt Damon.
His wife picked the animated movie Inside Out, which features the voice of Parks and Recreation alum Amy Poehler.
The Presidential couple also picked their favorite TV shows for the year. Michelle said she loves the ABC sitcom Black-ish, which stars Anthony Anderson and Tracee Ellis Ross, and the President chose Cinemax's dark series, The Knick, which stars Clive Owen and is about New York City's Knickerbocker Hospital during the 1900s. #Celebrities