Protests against Corruption Continue in Romania
After the tragedy at the nightclub Romanians went out in the street and protest corruption.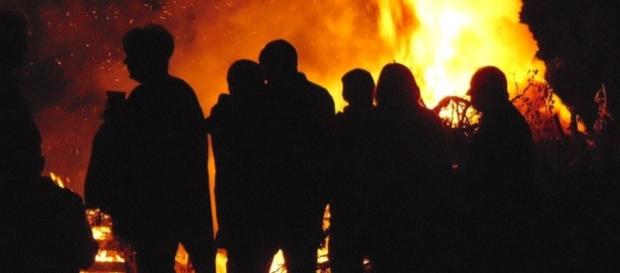 Romania faces a real anti-government movement. The citizens blame public institutions whose degree of corruption was believed to be  pervasive. The protesters want the reformation of the political class because the current one is full of acts of corruption, blackmail, embezzlement of public funds, bribery. Many members of Parliament and Government of Romania face criminal charges or have already been convicted for acts of corruption.
The spark of these protests was lit after the tragedy that happened at the end of October. The incident in Bucharest is similar to that which took place in February 2003 in Club Station in United States. 
A fire started at the "Collectiv" nightclub in Bucharest, on October 30 after fireworks were let off during a rock band's performance.
The pyrotechnics set fire to flammable sound insulation, triggering a stampede as people ran to the sole exit. In addition to the deaths (45 by now), more than a hundred people were injured - many with severe burns. Some of them have been transferred to the Netherlands, Belgium and Norway for required treatments.
Romanian authorities have since detained the nightclub's three owners on manslaughter charges. They had no authorization to hold either the band or pyrotechnic shows.
Romanian Prime Minister Victor Ponta who is currently facing corruption charges resigned last Wednesday. Christian Popescu Piedone, the district mayor of Bucharest's Sector 4 district where the club ``Colectiv`` is located,  also resigned, saying he was "morally guilty" for what happened.
Many people thought that after the resignation of the Government conditions would stabilize, but the protesters didn't stop after that.
Their claims require a change to the ground of Romanian policy. 
Their frustrations have reached the highest point since the fall of the communist regime there.. Twenty-six years have passed since the fall of the communist regime, but Romania still remains one of the poorest countries in Europe, even though it became a member of the European Union in 2007, and the funds made available by authorities in Brussels would have helped the country. Romania has not managed to align to European standards. #News #World Politics #Buzz