Gaming Beat Porn after Release of Fallout 4
PornHub issued a statement saying that the new game release cost them 10% of their viewership.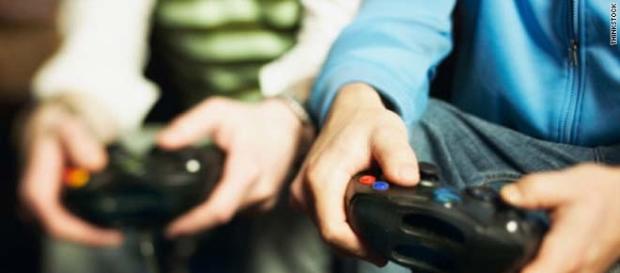 Statistics have shown in the past how many people love to watch online pornography, but earlier this week when the new video game title Fallout 4 by Bethesda Studios was released, gaming beat porn in popularity. The website PornHub, considered one the of most popular porn sites, said they had a 10 percent drop in traffic after the release of the game. That's estimated to be a loss of more than six million viewers.
As calculated by Google Analytics, Pornhub's site dropped in viewers as Fallout 4 gaming beat porn. The biggest drop occurred from 6 a.m. to noon, and between 6 p.m. to 10 p.m. There was a slight increase of five percent between 3 a.m.
and 4 a.m., when some gamers could have been downloading Bethesda Studios' Fallout 4.
Porn seen as universal form of creativity in modern world
Some see this as being ironic since pornography has been a universal form of creativity in today's culture, as one report from ExtremeTech announced that about 30 percent of Internet traffic at any given time is usually porn, and a 2009 study of men in their 20s by the University of Montreal couldn't find a single man in this category who hadn't seen a least one porn event online in one form or another.
Video games seen as respectable, especially when gaming beats porn
For decades, video games have been criticized, but it appears that they are winning more respectability as gaming beats porn with the release of Fallout 4. It would appear that gamers would rather watch and play new games like Bethesda Studios' Fallout 4 than watch porn according to this recent screening of online traffic.
Gamers flock to download Fallout 4 
Anticipation of the game's release date had been building up, say online trackers, and so when the date finally came, those dedicated to gaming appear to have had more interest in downloading the new game than in anything else.
Great video games are often called widow-makers because of the wives and girlfriends left behind while their male partners lose themselves in the game world. The release of this new Fallout 4 goes to show that not only does it create game widows, gaming beat porn too, so don't feel too bad ladies, they're even ignoring their make-believe sweethearts. #News #Buzz