Music with depth: album review of 'Delta Deep' by Delta Deep band
Read my review of the electrifying sounds of Delta Deep band's debut album titled 'Delta Deep,' and savor all of the songs!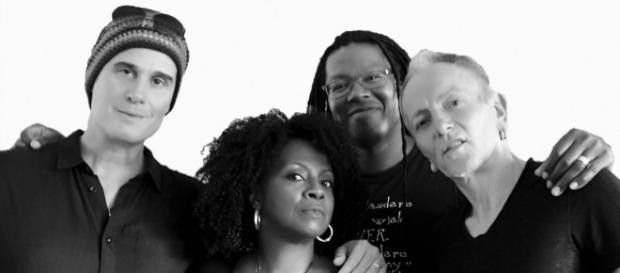 Are you a fan of Def Leppard? If so, one of the members, Phil Collen, is now part of Delta Deep. Their musical stylings are a blend of blues and rock 'n' roll. Besides Phil Collen, you can hear sounds from Debbi Blackwell-Cook, Forrest Robinson, and Robert DeLeo. They reside in Southern California but have hometowns in New Jersey, Tennessee, and the United Kingdom. Their debut album Delta Deep was released on June 23rd under Mailboat Records. After listening to their album, I can confidently tell you, dear reader, that it is a certified mind-blower. The singing, instrumentation, and lyrics are drenched in swagger that makes this band so thrilling to listen to.
The musicians are definitely skillful artists in their craft, and make #Music that is suitable for partying to as well as provoking deep thought.
Vocal display
Lead singers of the band are Phil and Debbi. Phil's voice is tastefully rugged and forceful. He sounds as though he has been singing for years, which he has, and it makes his singing sound rich and flavorful. His singing screams hardcore rocker who has matured his voice over the years. Debbi's voice is fiery and penetrating. Her inner diva really shines through her voice with such power and soul. She transitions between high notes and low notes with notable control, which makes her sound professional. She really does sound like an authentic blues singer from the south. Both singers have very moving vocal production.
Favorite song for vocals: "Mistreated"
Instrumentation
Phil and Robert are responsible for playing the guitar/bass. Forrest is responsible for the drums/percussion. They sound like vividly passionate players who don't fool around with their music. They take it seriously, but they surely like to have fun with it, too. Their instrumentation exudes fierceness and sophistication. What really stands out is the electric guitar of the songs, which yields wildy raw sounds that pair well with the animated and superb drum-playing. The electric guitar is very energetic and evokes feelings of intense gaiety. Some of the songs are fit for being dance anthems because of their hearty, loud, rhythmic, and upbeat instrumentals.
Favorite song for instrumentals: "Down in the Delta"
Lyrical essence
The lyrics of the songs are generally "va-va-voom" and edgy. This album is very full of the human spirit and substantially touches on the blessings and curses of relationships. In other words, some songs are lighthearted in nature about romantic connections, such as the song "Treat Her Like Candy"; other songs are downhearted in essence about the woes of losing out on love, such as the song "Mistreated." There is a theme of sensuality through the album that demonstrates how well the band incorporates the human senses into songs through metaphorical imagery.
It does not come off as dirty but instead refined.
Favorite song for lyrics: "Feel It"
Final thoughts
I give Delta Deep's debut album a 9 out of 10 rating. They are really a lively and extraordinary band who has an undeniable ability to entertain. Their mixture of rock 'n' roll with blues is beautifully coordinated and is worth appreciating.
If you're willing to roll in the delta deep, click the image below to listen to the entire album. Leave your thoughts below please!
  #News