When is Mother's Day when you are in two different countries?
When living far from your mother, celebrating can be tricky. For example, which date do you celebrate?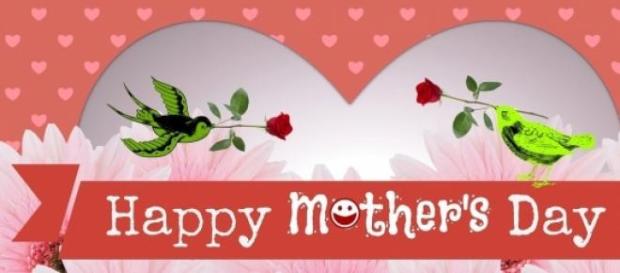 Which date do you use if you have made the journey across the pond and are now living in the States? For those in Britain, Mother's day was celebrated on the 15th of March. Those of us in the States celebrate this occasion on the 9th of May this year. So I posed a question to those now living here as to which date they celebrate.

The date I celebrated was this 9th of May with my mum, seeing that we are both here in the States. However, my friend Ray said, "I used to celebrate both with her, March and May. She liked that. Hey! Dual gifts. Like the Queen having two birthdays." I believe she was a queen. I know my mum is.
She rules with her heart and is forever guiding me. It would be a perk to get two Mother's days. Why must we pick one? And if we do choose, choose with care. Honor her, she may not always be here on earth.

Here or Remembered it will always be a special day. For me, I still have mum with me. She in turn does not have the same. My grandmother has been gone for some time now. I remember when our three generations celebrated this day together. Now we honor her teachings and continue to have our girls day. For my friend Ray however, "None for me this year. Mum passed away back in England in August. This is the first Mother's day without her. " Other friend, Helen, said, " my mum recently passed too... Mother's day falls on her birthday this year... bittersweet day." Some mums are here on earth with us and others have departed. Either way mum is never fully gone. Celebrate either way. 
Celebrate Mother's day no matter where you live, which date you choose, whether she's with you in body or spirit, celebrate. She has given you life. The stories she told need to be retold. Her teachings need to be passed on to the next generation. Honor her this day and all year. Have tea, like me or a picnic like my friend. Your celebration need not equal the Queen's but yet make her feel like a queen. Loved, honored, and appreciated for all she does and did. She may rule with an iron fist at times, but it is out of love. Pass her love on to your own. Happy Mother's day which ever day you choose. #Facebook #Smartphone