ISIS claims responsibility for Texas shooting
ISIS sends warning that more attacks are to come for the United States.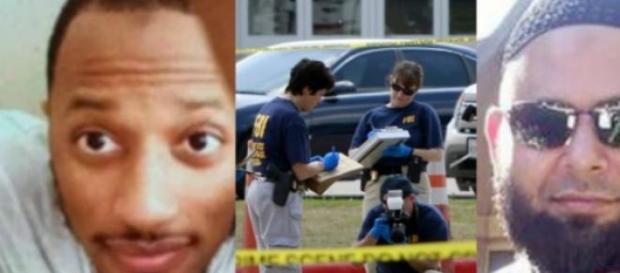 On an official ISIS radio station, the group has claimed that two Al Khilafa soldiers are responsible for a shooting that occurred outside of a contest held by a New York group at the Curtis Culwell Center in Garland, Texas. The group, American Freedom Defence Initiative, was hosting a cartoon contest that featured cartoons of the Prophet Muhammad.
Elton Simpson and Nadir Soofi, the gunmen, wounded a security guard before police shot and killed them both. The radio commentary announced the men as 'brothers' to the terror group. The radio commentary ended with this warning to the United States.
"We say to the defenders of the cross and the United States that future attacks are going to be harsher and worse. The Islamic State soldiers will inflict harm on you with the grace of God. The future is just around the corner."
At this time there is no proof that ISIS in Iraq or Syria had been in contact with either Simpson or Soofi. Both men were residents of Phoenix, Arizona. At least one of the men, Simpson, had shown that he was an ISIS sympathizer.
Just a few moments prior to the shooting, Simpson posted to his Twitter account. "May Allah accept us as mujahedeen? #texasattack" His tweet claimed that he and Soofi had pledged allegiance to 'Amirul Mu'mineen' which means "leader of the faithful."
Prior to that tweet, Simpson had asked his followers on Twitter to follow an ISIS propagandist. Just after the attack, the propagandist tweeted "Allahu Akbar!!! 2 of our brothers just opened fire."
The attack has shocked family and friends of the two involved. Simpson was convicted in 2011 of making a false statement pertaining to domestic and international terrorism and was sentenced to three years of probation. Soofi was born in Garland. His mother is American and his father is Pakistani. He but went to a prestigious private school in Islamabad in the 1990's after his parents divorce. He later returned to the U.S. to live with his mother.
Texas officials place thanks to the security guard, 58 year old Bruce Joyner for his 'swift action' that ended the attack almost immediately. Joyner was treated and released from the hospital within hours of the shooting.
Pamela Geller, president of the group hosting the event stated that she planned the event Sunday evening to make a stand for free speech due to 'outcries and violence' over drawings of Muhammad.
After a recent massacre at the Charlie Hebdo office in Paris it has been shown that drawings such as this are insulting to many following Islam. According to Islamic tradition, a physical depiction of the Prophet Muhammad is considered blasphemous and drawings such as these have caused violence around the globe.   #News