Devil May Cry 5 Updates: Capcom will announce new details at the Madman Anime Festival
In other news, YouTube user R.K. streamed a gameplay music video featuring several combo moves.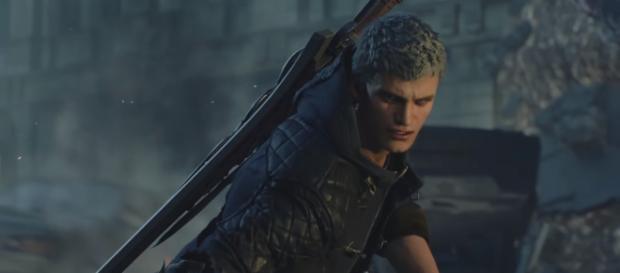 The latest updates for "Devil May Cry 5" reveal new gameplay details in Melbourne, Australia. Capcom will attend this year's Madmen Anime Festival Melbourne event next month as video game fans are expecting new features and gameplay demos being streamed online.
YouTube username R.K. posted a gameplay music video showcasing the sequel's impressive combat and combo system. The game takes place several years after the events of "DMC4" as Nero left the Order of the Sword and inherited Dante's business. He now travels to Red Grave City to stop a demonic invasion and find the person responsible for cutting off his Devil Bringer arm.
Madmen Anime Festival appearance
According to Stevivor, Capcom will be attending the Madmen Anime Festival Melbourne event on September 15-16. The website added that Australian video game fans will have a chance to test the sequel during their time at the expo. Capcom will likely explain more details about it during their panel and will gladly answer any questions related to the sequel.
The Japanese video game publisher showcased "DMC5's" first demo at Gamescom and players explore a small portion of Red Grave City.
Nero is equipped with his signature weapons, Blue Rose and Red Queen, and his new arm called Devil Breaker.
The new female lead, Nico, is responsible for creating Nero's new arm and she can invent and upgrade new ones to fend off more powerful demons. Capcom revealed at the PAX event that there are seven Devil Breaker arms in the game and each has their own unique ability.
The drawback of the using the robot arm is that is easily destroyed when the players overuse it. Luckily, they can find parts of the arm that are scattered around the area and reload like a gun.
A DMC5 music video
According to PlayStationLifeStyle, R.K.'s music video consists of several gameplay montages of highlighting "Devil May Cry 5's" combat and combo system. The YouTube user added that they edited the video using footage from the Gamescom demo with the players reaching "S" and "Triple S" rankings.
Players will notice that bits from the background song begin to change whenever they pull off an impressive and devastating combo. It was previously reported that the opening scene and main antagonist's name were leaked online.
Nero, Dante, and V faced off against Urizen, a powerful demon lord and responsible for the Red Grave City invasion. He is proven to be a powerful enemy and even Dante cannot defeat him in a one-on-one battle.
"DMC5" will launch on March 9, 2019, for the PS4, Xbox One, and PC.
This news article has been verified through:
https://stevivor.com/news/devil-may-cry-5-playable-melbournes-madman-anime-festival/
http://www.playstationlifestyle.net/2018/09/11/first-devil-may-cry-5-combo-video/#/slide/1