New 'Monster Hunter: World' gameplay will feature 'Final Fantasy' monster, Bahamut
Capcom streamed the new Bahamut gameplay video for 'Monster Hunter: World' and announced a 'Monster Hunter' anime series.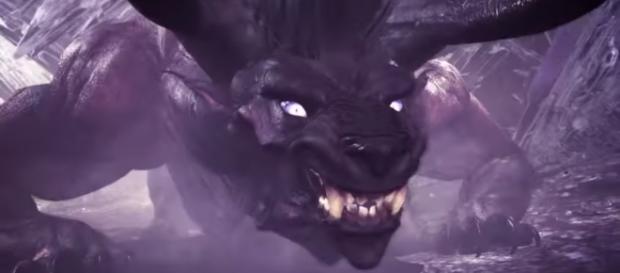 The latest updates for "Monster Hunter: World" reveal a new gameplay video featuring "Final Fantasy's" popular monster, Bahamut. Capcom streamed the Bahamut hunt gameplay and YouTube channel Arekkz Gaming was able to decipher how players can take down the massive beast and avoid its devastating attacks in the game.
The Bahamut hunt is part of the sequel's new collaboration with "Final Fantasy XIV" and players will encounter quests, monsters, weapons, and armor set based from Square Enix's popular RPG title. Capcom also announced a new 'Monster Hunter' anime series and it is scheduled to be released in 2019.
New 'Bahamut Hunt' gameplay streamed
According to VG 24/7, Bahamut will be a very difficult hunt in "Monster Hunter: World" as players will have to equip with some heavy artillery and items to take down the beast. The Arekkz Gaming video shows one of the hunters applying aggro against the monster to inflict heavy damage so it wouldn't notice the others attacking it.
This technique is used by "Final Fantasy XIV" players to take down stronger enemies but in the case of "MH: World" players, it will take patience and strong weapons to do so.
Bahamut will use an Ecliptic Meteor - a giant meteor from the sky to cause instant death to players.
Once the huge comet lands on the battlefield, players must stop Bahamut from reaching the rock as it can summon meteor showers that can kill them off in the area.
The Bahamut hunt will be the sequel's fourth video game collaboration, having teamed-up with other video game titles like "Devil May Cry," "Street Fighter," and "Mega Man." The hunt will feature a Dragoon armor set and weapons, as well as other "FF" creatures such as the Moogles and Cactuars.
The event will be a free update in the game and it will launch on August 2.
The event will also be added to the sequel's PC version as Capcom will launch it on August 9 and PC users have a clear view of its minimum and recommended specs.
A 'Monster Hunter' anime announced
Capcom announced a new anime show based on the "Monster Hunter" franchise titled "Monster Hunter: Legend of the Guild" and it is slated to premiere next year.
According to Variety (via Flickering Myth), the anime series will focus on a young and inexperienced monster hunter, who wants to make a name for himself.
He then stumbles upon a terrifying discovery as his village is attacked by an Elder Dragon.
"We think die-hard fans will appreciate our dedication to the source material while those uninitiated to the series will still be treated to an epic adventure in a wholly unique world," Producer Ryozo Tsujimoto told Variety.
This news article has been verified through:
https://www.vg247.com/2018/07/15/monster-hunter-world-behemoth-gameplay/
https://www.flickeringmyth.com/2018/07/capcom-announces-monster-hunter-animated-special-legends-of-the-guild/