'Jump Force' producer teases a mysterious character; 'Bleach' confirmed for the roster
Game producer Koji Nakajima talks about adding an unexpected and unusual anime character in 'Jump Force.'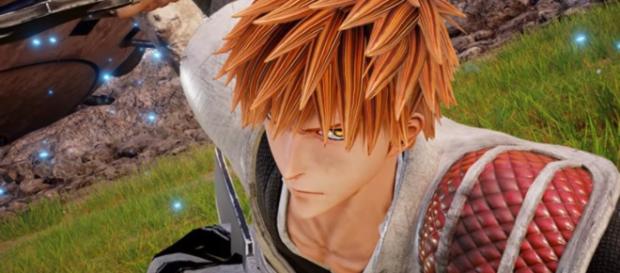 The latest updates for "Jump Force" reveal that three "Bleach" anime characters are getting added to the roster and game producer, Koji Nakajima, teases an unexpected and unusual character appearance. "Jump Force" is a 3D fighting anime crossover game developed by Spike Chunksoft and published by Bandai Namco Entertainment.
The game features several famous anime shows from Shonen Jump fighting each other in the real world. Similar to J-Stars Victory VS, anime fans will see the likes of Son Goku, Naruto, Uzumaki, and Monkey D. Luffy duking it out for supremacy with their signature powers and fighting styles.
Koji Nakajima on the mysterious character for 'Jump Force'
According to Geek.com, producer Koji Nakajima hints that there is a mysterious character that video game and anime fans will be shocked to see when he/she joins "Jump Force's" roster. Although Nakajima did not reveal the identity of the character, he stated that the developers will announce who that person very soon. "I will say one thing though. There is a character I really feel strongly about that did make it in this game," Nakajima told Geek.com.
"It might be something unusual, maybe a little bit unexpected, but it's in there and it will be revealed shortly."
The anime crossover game made its debut at the Electronic Entertainment Expo event as part of Bandai Namco Entertainment's video game lineup. The teaser featured Son Goku, Naruto, and Luffy trying to stop Frieza from destroying New York City, as "Death Note" characters Light Yagami and Ryuk looked on from the buildings. Video game fans were able to get their hands on the playable demo from E3 2018, as it featured their character's signature moves while creating massive environmental damages to the area.
'Bleach' officially added to the roster
According to Crunchyroll, Bandai Namco Entertainment has officially announced that "Bleach" characters Ichigo Kurosaki, Rukia Chochiki, and Aizen Sosuke will be playable characters in "Jump Force." The Japanese game publisher also provided new images for each character, along with a new arena, Hong Kong.
The "Bleach" characters were first hinted at in the latest issue of Weekly Shonen Jump Magazine and their appearances are based from the "Thousand Year Blood War" arc.
The game already has an impressive lineup of characters with their own unique styles and abilities. However, not every character from "Jump Force" is playable, as Nakajima stated that players cannot use Light and Ryuk due to them being "too powerful," but they will have an important role in the main story.
This news article has been verified through:
https://www.geek.com/games/an-interview-with-jump-force-producer-koji-nakajima-1743971/?source=flipboard
http://www.crunchyroll.com/anime-news/2018/07/02/three-bleach-characters-confirmed-for-jump-force-brawler