'Dragon Ball Super': New RPG title based on 'DB' series in pre-production leaked
A new role-playing game based on 'Dragon Ball' is said to be in pre-production.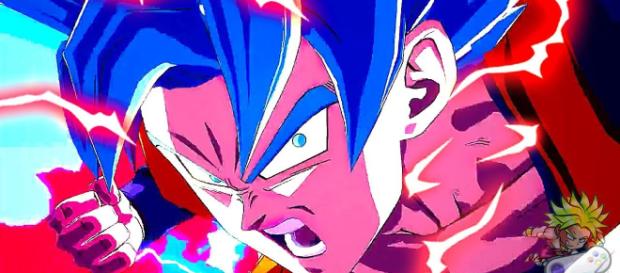 Bandai Namco Entertainment is believed to be preparing an RPG (role-playing game) title that is currently in its pre-production stage. Newly leaked information is currently spreading like wildfire on the Internet, claiming that the same team that introduced popular titles like "Dragon Ball Xenoverse," "DB Xenoverse 2," and "DB FighterZ" is currently in the studio preparing something to keep the fans busy. The leaked information came from one of the most trusted leakers known for bringing accurate information to the fighting game community.
Latest Leak
The latest leak about a new "Dragon Ball" RPG game was first reported by Shoryuken, based on the leak provided by Dasvergeben. For those who are not familiar with the leaker, he became prominent in the gaming world when he revealed information about "Injustice 2" DLC characters, "Soul Calibur VI," as well as the additional characters in "Dragon Ball FighterZ." The leaker was responsible for revealing the inclusion of Bardock and Broly to the roster of fighters in "Dragon Ball FighterZ" long before it was officially announced and long before the game was released.
According to Dasvergeben, the next title that Bandai Namco Entertainment will release will be an RPG that will be based on the original "Dragon Ball" series. The leaker adds that the game is currently in its pre-production stage. He also disproves the rumors about "Dragon Ball Xenoverse 3." This latest information will definitely excite fans given that "Dragon Ball Super" is going to end on March 25. This is something new to look forward to aside from the upcoming movie that will probably be released in 2018.
Other details
Recently, "DB Xenoverse 2" players enjoyed the latest offering from Bandai Namco Entertainment. The team introduced additional characters as part of the downloadable content of the fighting title. This includes Ultra-Instinct Son Goku, Android 17, the overpowered Jiren the Gray, and a new character named Fu. Until now Bandai Namco Entertainment has not responded to this latest information. While still unconfirmed and unofficial, it is best for this information to be taken with a grain of salt.
Meanwhile, "DB Xenoverse 2" is now available on various gaming consoles, including PlayStation 4, Xbox One, PC, and the Nintendo Switch.
Fans are now waiting for the last two episodes of "Dragon Ball Super." The popular anime series will go on a hiatus this weekend and will be back to its regular programming on March 18. It will air Episode 130, which is titled "An Unprecedented Super Showdown, The Ultimate Survival Battle."