'Dragon Ball Legends:' Best PvP fighting game fit for mobile
This new player versus player game is bringing anime action to the palm of your hand.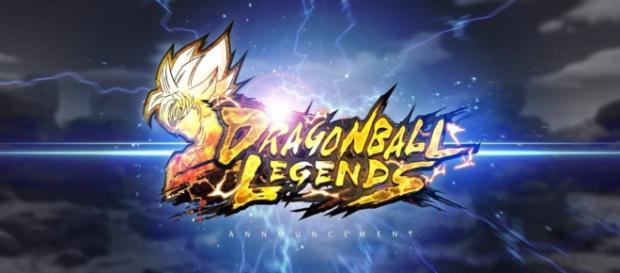 Earlier this month, Bandai Namco launched a new website that teased a new game from the "Dragon Ball" franchise for smartphones. Yesterday, at the Game Development Conference held in San Francisco, Bandai Namco finally announced the game. The new game is called "Dragon Ball Legends" and, as with all of its previous games, it's a fighting game.
The game features 3D action-oriented gameplay, by which players can get the console-like experience on their smartphones, and, not only that, the game also has a global real-time Player Versus Player feature.
This kind of gameplay means that players will be able to battle with other players from any part of the world, in real-time, and Bandai Namco also stressed the point that players will not be given a "pseudo experience" where players fight the data of other players -- rather, they will play against other players in real-time, as previously mentioned.
The Game UI
From the gameplay that was shown at the Game Development Conference, the first thing that everyone can easily notice is that the game has English as well as Japanese language settings, so fans from western countries don't need to worry about playing the game in Japanese.
"Dragon Ball Legends" also has that generic "smartphone game" look to it, the common menu interface used by most Android and iOS games where players select their battle decks, press the "battle" button, and then wait until an opponent is found. The presentation at the conference already confirmed that Goku, Pan, Vegeta, Nappa, Piccolo, and Frieza will be available at launch. Players can select up to three characters in a single battle, although the battle itself will be 1v1 styled. The objective of the game is to defeat the opponent's three characters before the opponent defeats yours.
Multiplayer experience
Bandai Namco also mentioned that they are able to bring a seamless multiplayer experience to players with the help of Google's cloud network. With the help of this tech, any connection problems or region-based network issues are removed so that users will not have to worry about internet connection latency, which will allow them to focus more on the game.
The characters in the game can be moved by tapping and sliding on the screen and other actions like punching and Ki attacks can be used using the four cards at the bottom of the screen.
The four cards are universal cards and players can activate various cutscene attacks, exclusive to every character, when they're used consecutively.
The game is said to be coming out this year.