First DLC characters for 'Dragon Ball FighterZ' revealed
Details on the first DLC characters for the game reveal two new characters.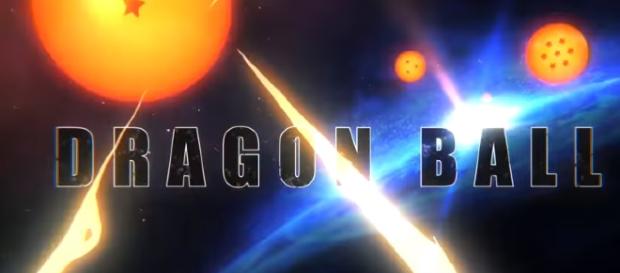 A Japanese publication has outed Bardock and Brolly as the first two DLC characters to join the roster for "Dragon Ball FighterZ" as previously rumored. It includes brief details on the two characters and additional content coming to the video game.
Two legendary Saiyans
The news was revealed in the pages of the latest issue of V-Jump and initially spotted by Ryokutya2089, another Japanese website. Bardock is the father of the franchise's playable protagonist Goku, who was presumed dead after Frieza, another playable character in the game, destroyed their home planet but survived by going back in time.
He becomes a Super Saiyan and faces off with one of Frieza's ancestors. Brolly, a fellow Super Saiyan is one of Goku's formidable enemies and a recurring antagonist in the movies.
The magazine discloses some gameplay details on the two characters. Bardock is described to be great at hand-to-hand combat. His Super Special attack called "Revenger Assault," causes him to transform into a Super Saiyan to perform a powerful rush and land a barrage on his opponent. Broll is described to be an extremely powerful and fast character.
His super special attack is called "Gigantic Meteor," which uses up three bars of the energy gauge to release a huge ball of energy that explodes on contact.
Other potential characters
Bardock and Brolly were among six DLC characters rumored to join the roster according to Leakileaks. The other characters included Raditz and Zarbon, as well as regular iterations of Son Goku and Vegeta. Besides these supposed additions, the franchise is chalk full of popular characters, any of which could also become available. Based on popular demand, other potential candidates could include Mr. Satan, Goten, Trunks, Videl, and a fully playable Android 17.
Xenoverse bonus content?
The magazine also revealed that the DLC will include bonus content that is exclusive to those who own the "Dragon Ball Zeno Barth 2" game. Owners of the second game will unlock costumes and accessories of Android 21 to be used in "Dragon Ball Xenoverse 2." However, the magazine has no mentioning of the release date or pricing for the DLC.
A highly successful fighter
Earlier this month, Bandai Namco Entertainment announced that "Dragon Ball FighterZ" shipped two million units worldwide, becoming the fastest selling title in the history of the franchise.
The fighting game was also praised by many critics and currently holds a Metacritic score of 88; aggregated from 65 professional critics. The game is available for PS4, Xbox One, and PC. There's the potential for a Nintendo Switch version, but that remains up in the air as demand for it still needs to be gauged.