'Dragon Ball Super' is coming to an end
Fans are feeling so emotional to bid goodbye to the amazing anime series.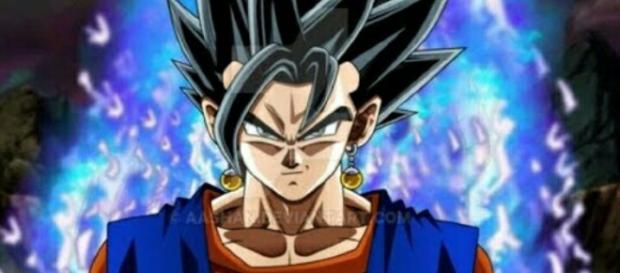 The Japanese anime show, "Dragon Ball Super," produced by Toei animation, will be Coming To an end on March 25. The anime show began airing on July 5, 2015. Unfortunately, the anime show will soon be coming to an end. Finally, the titles for episodes 130 and 131 have been confirmed. "Dragon Ball Super's" Episode 130 and Episode 131 are going to be the last. Irrespective of the fact, that fans are so disappointed about the end of the anime show, they owe these two people, KenXyro and Herms 98, great appreciation for the interpretation.
Although, I am not yet sure of how genuine the spoilers are. Nevertheless, I have to give it a thought. Here are the spoilers for the final three episodes (129, 130, and 131). Reports by Otakukart were used for all of the information presented in this article.
What to expect in Episode 129
On Sunday, March 4, the Episode 129 of "Dragon Ball Super" titled "Limits Super Surpassed! Ultra Instinct Mastered" will be released. In case you don't know, the Ultra Instinct form changes a character's black hair to silver during desperate situations.
This episode is going to feature a fight between Jiren and Goku. Fans are so eager to see Goku and his opponent Jiren display their powers. Although many have not seen Goku transform into the Ultra Instinct form. Definitely, he will easily and completely defeat his strongest opponent Jiren, because his attack in this present form will cause a lot of disasters. Goku is coming back with a smart counter-attack. This is going to be a powerful fight between two strong characters.
The final episodes of the anime show
Some days back, the titles of episodes 130 and 131 were revealed.
Episode 130 is titled "An Unprecedented Super Showdown," while Episode 131 is titled "Goodby Goku Until The Day We Meet Again." I admit I do not know if these titles are true or not, and the fact still remains that the leak didn't come from a reliable source. According to the titles leaked, Episode 131 seems to be the final episode of the anime show. Hopefully, the provision title for "Dragon Ball Super" will be aired on the March 25. I am not yet sure about Episode 130 spoilers. Nevertheless, fans of the anime show are really going to be emotional as they say goodbye to the superheroes.
Also, based on the screenshot in circulation, some information on what's going to happen in Episode 130 has already been revealed. And viewers are so eager to hear of its release. Right now, everyone's fingers are crossed. Fans are waiting to see what will come next.