Dragon Ball FighterZ ships 2 million copies worldwide
Bandai Namco Entertainment's fighting game sets a milestone by becoming one of the fastest selling games in the DBZ franchise.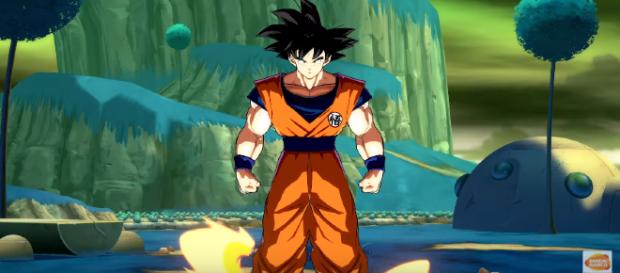 Bandai Namco Entertainment has announced that the global shipping figure for Dragon Ball FighterZ has reached 2 million copies and even set a record as the fastest DBZ video game to do so.
An epic release
The announcement was made via Bandai Namco Entertainment's official Twitter account.The company also revealed that the figure accounts for both physical and digital copies sold. Dragon Ball FighterZ was released last week on PS4, Xbox One, and PC. Click on the Tweet below for the English translated version.
【\大ヒット御礼/】
本日発売の「#ファイターズ」!国内外の「#ドラゴンボール」ファン・対戦格闘ゲームファンのユーザーの皆様より非常に大きな反響を頂き、はやくも歴代「ドラゴンボール」ゲームシリーズ最速となる、全世界累計出荷本数200万本(※ダウンロード版含む)を達成いたしました★!#DBFZ pic.twitter.com/Vqu9Lwl2AD

— 「ドラゴンボール」家庭用ゲーム公式 (@dbgame_official) February 1, 2018
What newcomers should expect
Dragon Ball FighterZ is a fighting game developed by Arc System Works and published by Bandai Namco. The game is one of many titles set in the universe of the popular Japanese action manga/anime franchise, Dragon Ball and features an assortment of popular characters in a new storyline complete with an original villain.
Characters include Goku, Vegeta, Kid Gohan, Adult Gohan, Gotenks, Future Trunks, Beerus, Hit, Frieza, Piccolo, Nappa, Captain Ginyu (w Ginyu Squad), Goku Black (w Zamasu), Android 16, Android 18 (w 17), Tien, Yamcha, Krillin, Cell, Majin Buu, Kid Buu, and a newcomer and villain, Android 21.
A match made in heaven
After its release, the fighting game was met with critical acclaim for its authentic presentation, the intuitive controls, and the combat system that is as accessible as it is challenging. The fighting game currently holds a Metacritic score of 88/100, tallied from 49 critics.
Gamespot's Peter Brown gave it a 9/10 and praised Arc Systems Works for their "particular talents that resulted in "one of the great ones, if not the best yet."
Forbes contributor, Eric Kain also gave it a 9/10, calling it absolutely "glorious for both fans and non-fans of the series, and for both casuals and hardcore fighting gamers." IGN's Mitchell Saltzman gave the fighting game an 8.5/10, citing that the pairing of the game's publisher and its developer is "a match made in fighting game heaven." Destructoid's Nick Valdez also gave the game an 8.5/10, citing that the game has "the depth more dedicated players will crave, but it doesn't stop itself from being a fun experience for everyone."
A Nintendo Switch version?
Rumors and demands for a Nintendo Switch port to Dragon ball FighterZ have been brewing in the background lately but Bandai Namco Entertainment hasn't confirmed it.
However, the publisher did reveal that it is considering a Nintendo Switch port, but only if the demand for it is high enough.