'Dragon Ball FighterZ' DLC: Broly, Android 17, Base Goku might be added
8 DLC characters were reportedly discovered in the PC version of the video game.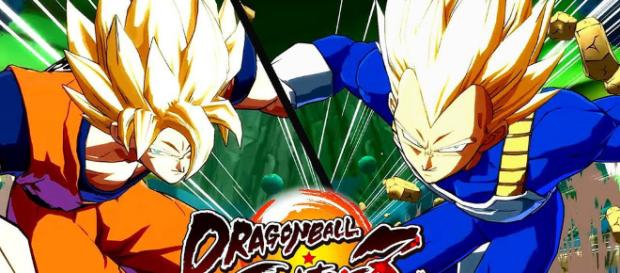 As expected, "Dragon Ball FighterZ" is making a lot of noise in the gaming market. The new video game is expected to get more attention and make headlines in the coming months once the patches and updates are released. Like in previous "Dragon Ball" video games, more characters are expected in future expansion packs, and, according to Comic Book, gamers might have unearthed clues to future DLC characters.
8 'Dragon Ball FighterZ' DLC characters revealed
According to information at Resetera, there are at least eight characters that could come in future DLCs.
Base Goku, Broly and Android 17 lead the list. Aside from the three possible characters, a certain TD Link listed Bardock, Zamasu, Vegito, Cooler and Base Vegeta as future playable characters in the game.
Some users questioned the list because it was just based on Avatars that were discovered through data mining. However, TD Link insisted that there are strong indications that those characters will really become playable in the future.
"They're the only Avatars not currently in the game," TD Link stressed.
"All of these characters have at least two (or would have at least two, in 17's case), except Cooler. All characters with 2 or more Avatars are playable. And no non-playable character has multiple Avatars. So it stands to reason these will be playable."
Additional 'Dragon Ball FighterZ' game modes might come
Meanwhile, Game Rant, citing a YouTube video from Sergio M3, also revealed that possible game modes were possibly leaked. Two modes named "Z Union" and "Z League" were discovered in the PC version of the video game.
However, it remains to be seen whether or not Bandai Namco really has plans to add game modes in the near future. For now, gamers will have to settle for the available game modes and storyline, which have garnered positive reviews over the past several weeks.
Game Rant, in a separate report, revealed that gamers can complete the main story in around 6.5 hours, which includes the cut scenes in the game. The story mode is quite unique, as it was not based solely on existing storylines from the popular series.
Finishing the story mode will give games bonuses in the game, including Majin Android 21 as a playable character. Android 21 was specially made for "Dragon Ball FighterZ" as the main villain. Through the story mode, gamers can also earn currency to unlock special characters Super Saiyan Blue Goku and Vegeta.