'Dragon Ball FighterZ': Bandai Namco shares new gaming details
NFL superstar feature on the newly released trailer for the upcoming game 'Dragon Ball FighterZ.'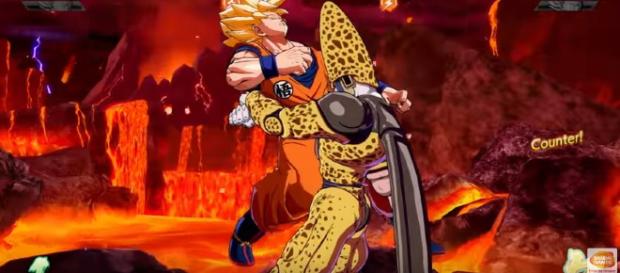 Japanese gaming giant Bandai Namco finally revealed to the gaming world the latest details for its upcoming fighting game "Dragon Ball FighterZ." The game publisher has released a new teaser for the much-awaited game.
According to DualShockers, the Japanese company released a new trailer during an event, featuring more gameplay and support for the Green Bay Packers. The new trailer includes some NFL stars, which includes Green Bay defensive end Mike Daniels, linebacker Chris Odom, quarterback Brett Hundley, offensive guard Justin McCray, and more football players.
Additionally, the new trailer also features more gameplay that showed Tien in action. The new trailer also features an opening animation with some heavy metal rocking music background. It also showed some new video for Yamcha, Beerus, Kid Buu, Gotenks, Android 18, Android 16, and the young version of Gohan.
About the upcoming game
Developed by Arc System Works and published by Bandai Namco Entertainment, "Dragon Ball FighterZ" is an upcoming 2.5D fighting game for the PS4, PC, and Xbox One. The upcoming fighting game will be based on the popular "Dragon Ball" franchise.
The new "Dragon Ball FighterZ" will be focusing more on Goku and his friends. It will borrow some gameplay concepts from several other fighting games in the market, primarily from the popular "Marvel vs. Capcom" series, where it borrowed some gameplay mechanics. The game is split into three chapters namely: the Super Villain Arc, the Super Warriors Arc, and the Android Arc.
The game was first announced at last year's Microsoft E3 press conference. In addition to the big announcement, a planned closed beta for the PS4 and Xbox One version was also confirmed.
Aside from new gameplay, Bandai Namco is also introducing something new to the game. Dragon Ball creator Akira Toriyama has designed the new female character named Android 21.
Beta release confirmed
Bandai Namco has finally confirmed the planned open beta launch for "Dragon Ball FighterZ." The gaming site Polygon learned the exact time for the open beta release.
According to Polygon, pre-order of the game will start on January 13 for those who already made pre-order for the upcoming game and January 14 for everyone.
The beta will end on January 16 at exactly 2:59 AM ET, according to the website.
The planned open beta will be released for PS4 and Xbox One only. "Dragon Ball FighterZ [VIDEO]" is set for release in Europe and in North America on January 26, and February 1 for Japan.