'The Seven Deadly Sins: Knights of Britannia' heads to the PS4 in 2018
The game which is a PS4 exclusive will be an adaption of the manga and anime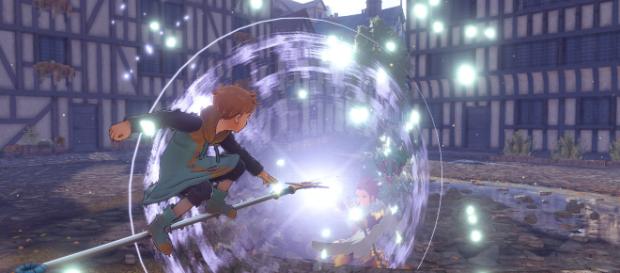 One of the first Bandai Namco games to be released in 2018 is "The Seven Deadly Sins: Knights of Britannia." It is confirmed to be released on February 9. It is exclusive to the PS4. Fans of the series who don't own a PS4 will be out of luck. It will be the first console game of the series. The game will feature team-based fights. The game is developed by Natsume Atari. The same people who made the "Toriko: Gourmet Survival Series." "The Seven Deadly Sins: Knights of Britannia" will also have multiple modes. Players can select any character they want in duel mode. A report by Gematsu revealed some of the details used in this piece.
Game overview
The Seven Deadly Sins fought to protect the Kingdom of Liones. They were respected by everyone in the kingdom. Then they were falsely accused of plotting against the king by the Holy Knights. After that, they disbanded for 10 years and the kingdom only relied on the Holy Knights. Rumors spread that the Holy Knights defeated them. Some didn't believe this and knew they were still out there. A lot changed in ten years. The Holy Knights went from protecting the kingdom to capturing the king.
They ruled the kingdom. Princess Elizabeth sets off on a journey to find the Seven Deadly Sins. Only they can help Elizabeth take back the kingdom. You play as Princess Elizabeth and explore Britannia with Meliodas.
Features
Diane, Arthur Pendragon, Twigo, Gilthunder, Jericho, and Guila are other playable characters. In adventure mode, you will play through the story arcs from the anime. You must collect rumors of the Seven Deadly Sins and find a mate. In order to strengthen your magical skills, you must collect crystals during battles.
An all-new original side story will be added to the game. In duel mode, you can play as any character you want. You can select one-on-one battles or two-vs-two. Online gameplay will be available as well.
Diane can be used in her giant size or human size. In her human size, she has easy to use standard attacks. Her "double hammer" technique is an effective method to catch enemies off guard. Arthur is another easy to use character. He has the ability to counter direct attacks. When countering direct attacks it is all about the timing.
Twigo is a character with long-reaching attacks. His main strength is his whirlwind technique. Gilthunder is an all-around fighter that can fight at any distance. He has long-distance attacks that can target opponents easily. If you are a combo lover then Jericho is the character for you. She uses both magical techniques and long-distance shots. Guila is recommended for beginners. Her shot attacks are not hard to use.