'Dragon Ball Super:' First Super Saiyan God's identity, hints of a UI Vegeta
Akira Toriyama shelled out some intel about the Super Saiyan form and the identity of the first Super Saiyan God.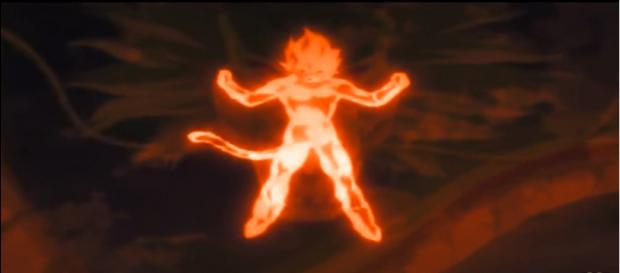 The "Dragon Ball Super" fandom is pretty much well acquainted by now with how episode 119 will go down. With all the Super Saiyan transformations that have been showcased within the show's ongoing Universal Survival Arc, one can't help but wonder about how it came to fruition. In line with this, there are further hints suggesting that Vegeta could also achieve the Ultra Instinct state.
S-cells and Super Saiyans
In a recent interview, "Dragon Ball" creator Akira Toriyama was asked how Super Saiyans came to be, including the Super Saiyan God.
If the creator's statement is anything to go by, being a Super Saiyan is based on natural selection.
According to Toriyama, the Super Saiyan form depends on how many "S-cells" are there in a Saiyan's body. He further explained that "earth's gentle nature" could be an additional factor as to why both Goten and Trunks can turn into that form with ease.
The mangaka also revealed the identity of the mysterious Super Saiyan God as Yamoshi. The legendary Saiyan was first teased in "Battle of the Gods" and most of the fans began musing over his identity ever since.
According to Toriyama, Yamoshi (pun for "moyashi" which is a Japanese term for "bean sprouts") was a righteous Saiyan who fought his own race due to their evil. Joining the cause were five more Saiyans who helped him battle their own kind and achieved the SS God form.
Alright, here's a full translation of the S-Cells and Super Saiyan God questions from the new Toriyama Q&A. pic.twitter.com/l9FoizTb8C

— Todd Blankenship (@Herms98) November 30, 2017
An Ultra Instinct Vegeta?
Meanwhile, rumor mills suggest that Vegeta might also reach the Ultra Instinct state.
If the "Dragon Ball FighterZ" subreddit is anything to go by, the game is slated to get a UI version of the hot-headed Saiyan Prince.
A Redditor (DiamondPup) - stating that his job gives him access to the industry – claims that there will be a total of eight DLC characters in the game as this was confirmed to him by "FighterZ's" game director Junya Motomura. He further explained that the developer is planning on releasing a new character once every 10 months instead of rolling out a new hero every two months which was initially thought.
@DragonBall_Dice @dragonballspr @DragonBall_Dice so will there be an ultra instinct vegeta in the anime and manga? https://t.co/uDxOs9ttjC

— Rusted Gamer (@cruzerwin126) December 2, 2017
The characters that were mentioned include Turles, Goku Black, regular iterations of both Son Goku and Vegeta, and UI Goku. The interesting part came when he mentioned a UI Vegeta and Super Saiyan God "but-not-blue" versions of Goku and Vegeta.
This intel is pretty big if these indeed fit in the bag. Otherwise, this Redditor did a well-made and elaborate hoax to troll the fandom.
That being said, fans are advised to chew on this with a dash of salt. Check out a video about "Dragon Ball Super" here: