'Dragon Ball FighterZ' Update: New details teased for Jump Festa 2017
Bandai Namco Entertainment will announce new gameplay details for 'Dragon Ball FighterZ' at the Jump Festa 2017 event.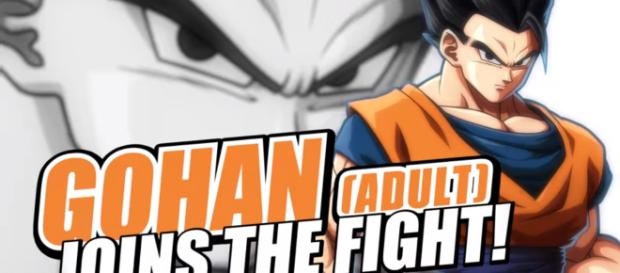 The latest updates for "Dragon Ball FighterZ" reveals new game details coming at this year's Jump Festa event. Bandai Namco Entertainment announced that they will be present at the event from Dec.16-17 at the Makahuri Messe in Chiba, Japan. Video game and anime fans are excited to see what the developers will showcase during the event and they are hoping for new characters and game features.
The Japanese game publisher also revealed limited edition action figures of the Son Goku and Vegeta clones in the sequel.
The clones have ARRIVED to threaten the safety of the planet!
Limited Edition GameStop-exclusive Dragon Stars figures from the upcoming DRAGON BALL FighterZ game are available for pre-order now! https://t.co/lDEMLMNHI0https://t.co/327YkxT4oY@BandaiNamcoUS @GameStop #FighterZ pic.twitter.com/evNE5Ge2TZ

— Bandai America (@BandaiAmerica) November 20, 2017
Jump Festa 2017 appearance
Bandai Namco Entertainment will attend the Jump Festa 2017 event to showcase their line-up of video game titles and reveal cool and awesome game details for video game fans.
Their line-up includes "Digimon Story: Cyber Sleuth Hacker's Memory," "Gintama Rumble," "Dragon Ball FighterZ," "Xenoverse 2" for the Nintendo Switch, "DB Heroes: Ultimate Mission X," and more.
The Japanese game publisher revealed three new playable characters added to the game's roster and they are Gotenks, Kid Buu, and the adult Son Gohan. Gotenks can transform into Super Saiyan 3, and his techniques are Charging Ultra Buu Buu Volleyball and Super Ghost Kamikaze.
Kid Buu is an unpredictable brawler and he can use his flexible body to grab enemies and attack them from a distance.
He can use his Planet Burst attack to annihilate his opponents, bringing a whole planet down with them.
Adult Gohan will have a different fighting style than his teenage self, and he can transform into his Mystic Form to increase his ki and unlock his true potential.
Bandai Namco stated that "Dragon Ball FighterZ's" roster will contain 21 characters and eight additional fighters for its post-launch DLC plans. Anime fans are hoping that the game publisher will bring in characters from the OVA films and the "Super" series such as Broly, Janemba, Turles, Cooler, Beerus, Black Goku, Zamasu, and more.
Attack of the clones
Bandai Namco revealed two limited edition Son Goku and Vegeta action figures for "Dragon Ball FighterZ," and video game fans can buy them at GameStop. The two action figures are the clone versions of the two Saiyans and they will play a huge part in the game's story mode.
The game's story will feature Goku and his friends trying to stop a clone army from destroying the world. They are joined by the androids and the "Dragon Ball" villains to prevent this dark future from ever happening, with the help of the mysterious Android 21.
The game will be available on Jan. 28, 2018 for the PlayStation 4, Xbox One, and PC.