'Dragon Ball FighterZ': Open Beta dates and new gameplay feature revealed
Bandai Namco Entertainment announced the schedules for 'Dragon Ball FighterZ's open beta and how the dragon balls work in the game.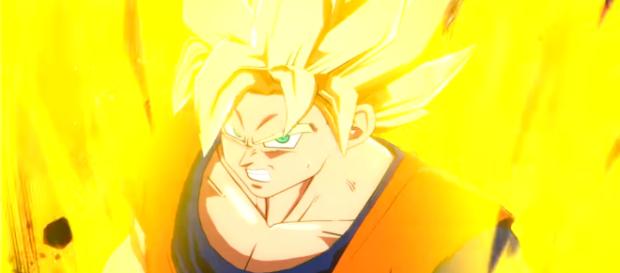 The latest updates for "Dragon Ball FighterZ" reveal that Bandai Namco Entertainment announced the scheduled dates for the game's Open Beta test. Three new characters from the "Dragon Ball Super" anime series were revealed during the Jump Festa event, signifying the potential of having more playable fighters outside of the "DBZ" arcs.
The Japanese video game publisher also shared new gameplay details on how players can use the dragon balls properly during a match and how it will impact both combatants.
Open Beta next year
According to Bandai Namco Europe's Twitter page, the open beta test for "Dragon Ball FighterZ" is scheduled on Jan. 14-15. Players who have pre-ordered the game will have early access to the open beta test on Jan. 13.
The Japanese publisher also showcased a new gameplay trailer during the Jump Festa event and the video showcased three playable characters and two game modes. The three characters are Beerus, Hit, and Goku Black, and they made their initial appearance in "DB Super."
Beerus is the God of Destruction of Universe 7 and he is possibly the most powerful character on the roster.
He uses "God of Destruction's Judgement" and "Spheres of Destruction" to obliterate his opponents.
Hit is a notorious assassin from Universe 6 with the ability to stop and manipulate time. His "Time Skip" ability can strike his opponent's vital weaknesses and his "I Continue to Grow" technique can defeat his foe with only one strike.
Goku Black is an evil version of Son Goku who has invaded Future Trunks's timeline. He can transform into "Super Saiyan Rose" and create bladed weapons. He is also assisted by Zamasu and they can unleash powerful ki blasts.
As for the two game modes, "Dramatic Production" will allow players to visit famous scenes from the anime series, while "Come forth, Shenron!" will feature players collecting the mystical orbs to summon Shenron.
Beerus, Hit and Goku Black join the roster of Dragon Ball FighterZ! And the Open Beta will take place January 14th to 15th. Preorders will get early access from Jan 13th. More details to come! pic.twitter.com/etqF0VRKRu

— BANDAI NAMCO Europe (@BandaiNamcoEU) December 18, 2017
The 'Shenron system' revealed
Bandai Namco Entertainment announced a new gameplay feature called the "Shenron System" and it will have something to do with collecting the dragon balls in the game.
The new game system allows players to get a dragon ball after performing seven combos with a specific hit count. Once all of the mystical orbs have been collected, players will have a chance to summon Shenron and grant four wishes: Full HP, additional "Sparking!" icon, HP recovery, and revive a teammate.
"Dragon Ball FighterZ" will launch on Jan. 28, 2018 for the PS4, Xbox One, and PC.