'Dragon Ball FighterZ' trailer teases a new form for Android 21?
Despite the lack of an official confirmation from Bandai Namco, fans believe "Dragon Ball FighterZ" will feature a new form for Android 21.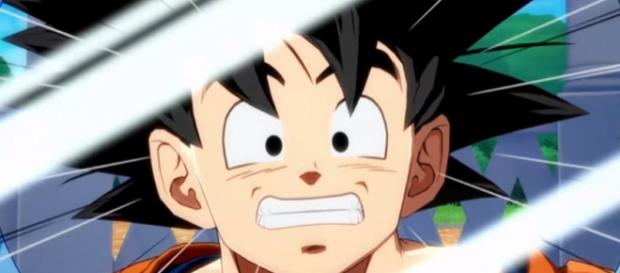 Avid gamers who have been waiting with bated breath for the announcement of "Dragon Ball FighterZ" are in for a treat. Bandai Namco recently rolled out a new trailer for the hotly-anticipated 2.5D fighting game shedding more light on the game's mysterious story in the form of a new trailer.
More details revealed
The trailer hints at the return of Android 16 while introducing a radically overhauled Android 21. It features a horde of Super Androids that are an exact copy of the Z Fighters, which leads to the original Z Fighters losing consciousness.
The same trailer with some different scenes was also released with French subtitles. Some hawkeyed fans discovered something unusual in one of the scenes that seem to be missing in the trailer with English subtitles.
The aforesaid trailer featured a few fighters that were trying to do something with red energy. Apparently, this mysterious character is an opponent as Goku is seen firing a Kamehameha beam at her. While fans did not get a clear glimpse of her facial characteristics, some of her features were quite noticeable.
She dons Majin Buu-like attire and has pink skin and white hair. Could this be another form of Android 21? We'll have to wait to find out. Meanwhile, here's the trailer with French subtitles with the character appearing at 1:41-second mark.
Arc System Works is taking Unreal Engine 4 to an uncharted cel-shaded domain with "DBFZ." According to Forbes' contributor Ollie Barder, "Dragon Ball FighterZ" looks very realistic visually, consequently breathing new life into the anime.
New story
It will be interesting to see how this new story will unfold.
Android 21 has been designed by Akira Toriyama for "Dragon Ball FighterZ," but it's still unclear whether or not he will participate in the story.
There's dearth of information regarding how "DBFZ" will correlate with the "Dragon Ball" timeline in the long run. As if that weren't enough, details regarding whether or not "Dragon Ball FighterZ" is connected with "Dragon Ball Super" are also hard to come by.
People usually do not go for fighting games for their story, but Arc System Works has ample amount of experience with stories in competitive fighting games series, "Guilty Gear" and fighting video game series, "BlazBlue." Needless to say, "Dragon Ball" is quite good too as far as narrative is concerned.
That being said, "Dragon Ball FighterZ" has lots to offer on its story front and fans would be hoping that it works out well, as the title is simply jaw-dropping visually. The game is slated to hit the store shelves worldwide for PlayStation 4, Xbox One and PC on January 26, 2018. More shreds of information are likely to surface online ahead of its launch. Watch this space for more "DBFZ" related news and updates.