'Dragon Ball FighterZ:' DLC leaks revealed; porting to Switch and eSports push
Upcoming characters for 'Dragon Ball FighterZ' may have just been leaked.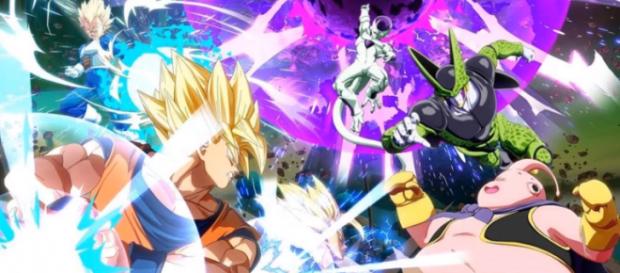 Quite a number of characters have been teased since the announcement of Arc System Works' 2.5D brawler - "Dragon Ball FighterZ." The game may still be a couple of months away, but leaks about its upcoming characters keep coming in.
"Dragon Ball" fans are still musing about the characters that are yet to be revealed by the developer. However, a game buff recently took to Reddit to disclose what he knows about the fighting title.
Could be part of the DLC
Redditor "DasVergeben," who claims to be responsible for leaking "Injustice 2's" Fighter Pack 3 characters (Enchantress and TMNT), took to the discussion site yet again to spill what his sources told him about "Dragon Ball FighterZ." He stated that Broly, Regular Vegeta, and Regular Son Goku will be deemed as DLC characters.
He added that "this is something he knew that is going to be highly controversial" as he also revealed that the mentioned fighters "were made alongside the launch game, but are going to be held back as DLC like he's been told."
@TwitterGaming @YouTubeGaming if your a db fighterz fan...this is an interesting read. https://t.co/8TLZxc5u1t pic.twitter.com/0y9DXRYfrT

— Rusted Gamer (@cruzerwin126) November 13, 2017
DasVergeben also mentioned other combatants that will be added to the game, though he was not sure about their "status of launch or DLC." From what he heard, Son Goku's father and elder kin – Bardock and Raditz – will be included later on in the game adding that these characters are likely to part of the DLC.
Goku Black's rose form was also mentioned in the potential leak.
The Redditor in question even provided some tidbits about these characters stating that Broly and the regular versions of both Son Goku and Vegeta were done alongside "Dragon Ball FighterZ's" main development. Goku Black, on the other hand, was finished three months ago.
Porting to Switch?
If the potential leaks are anything to go by, Nintendo Switch owners are likely to be in for a treat as it was also noted that a port to the versatile console is "in the works." He pointed out that Unreal Engine 4's UE 4.15 is "Switch-friendly" and went on stating that the Switch version is likely to arrive in autumn or winter next year.
DasVergeben also revealed that the game will be supported for a couple of years and went on stating that Bandai Namco is very serious about the title that they tend of giving it some long-term support including an "eSports push." A lot has been divulged on this and fans are advised to chew on it with pinches of salt.
"Dragon Ball FighterZ" has an initial release date of January 26, 2018.
Meanwhile, you can check out this clip about the game: