'One Piece' episode 807 review - Sanji vs Luffy part 1(spoilers.)
First half of a two part special entitled 'A Heartbreaking Duel! Luffy vs Sanji! - Part 1'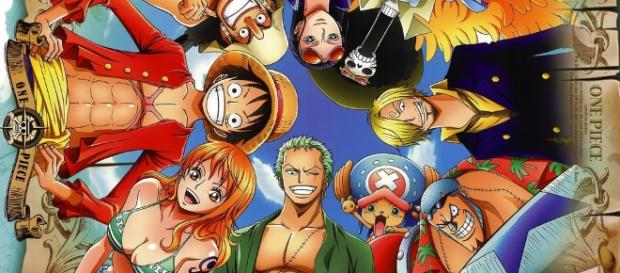 Both "Dragon Ball Super" and "One Piece" had longer episodes this week, hinting that something pretty epic might happen in each series. The title for the two "One Piece" episodes are "A Heartbreaking Duel! Luffy vs Sanji!," so it is not too hard to imagine what is set to occur.
This is a recap and review for episode 807, the first half of the special.
Good times
"One Piece" launched with a trip down memory lane, focusing on the first time Luffy and Sanji crossed paths. While it does add weight to the encounter set to happen later on, this episode lacked tension due to having way too many flashbacks.Considering this week fans are getting two episodes, it does feel like they did not really have enough material to stretch it out for the entire forty minutes.
The stuff set in the present is quite interesting though, and it leads up to an interesting second half when Sanji, Luffy, and Nami finally meet up. Unfortunately, the first ten minutes is entirely skippable.
Hard times
Prepare the handkerchief, as this got emotional rather quickly. The second Luffy sees Sanji, he instantly jumps in to get him back with the straw hats. Shockingly, for anyone who does not follow the manga, Luffy is greeted with a swift kick in the face.
Unfortunately, the episode instantly loses momentum as it jumps right into another flashback of things we saw only a few weeks ago.
It is obviously done to remind the viewers why Sanji is acting this way, but it does not take a rocket science to figure out he attacked Luffy to protect him.
So far, Toei has not justified the decision to make this a double episode. Despite the heavy content of this episode, the over-reliance on flashbacks makes it almost feel like filler. At most, the first half of the hour-long special offered about five minutes of new content. While it might pay off with a more focused second half, this was far from the best way to launch to start.
"One Piece" is known for a painfully slow pace, to avoid catching up to the manga too quickly. While it might be a better option than taking a break or writing filler arcs, it inadvertently detracts from some of the best chapters of the comic. The Sanji and Luffy confrontation was one of the most gripping and emotionally exhausting moments in the manga's recent history. Its pacing was fantastic, as it got to the point while allowing for the gravity of the situation to sink in.
Episode 807 handles the actual scenes from the manga well, but the constant reliance on flashbacks to stretch out the runtime is disappointing.