'Dragon Ball Xenoverse 2' trailer shows off Buu and Dabura attacks/techniques
The much-awaited trailer for the upcoming DLC of 'Dragon Ball Xenoverse 2' is now out.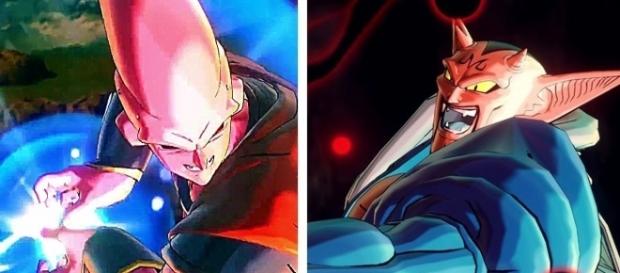 Bandai Namco Entertainment released a new trailer for the much-awaited DLC Pack 5 "Dragon Ball Xenoverse 2" today. Several months ago, the team behind the second game installment informed fans that they will not release any information about the game's fifth expansion. They will focus on the release of the fighting title to the Nintendo Switch.
However, they assured the player base that after the Switch release, more details will be revealed. Keeping true to their promise, a new trailer was recently released showing off the two new characters that will be introduced with the fifth DLC.
New trailer
On October 6, Bandai Namco Entertainment dropped the latest trailer for "Dragon Ball Xenoverse 2." It features Gohan-Absorbed Buu and the evil Dabura in intense action scenes.
The two characters are previously confirmed to arrive in the second game installment through the title's upcoming DLC Pack 5.
The latest trailer is a brief video that runs for a minute, showing off the attacks and techniques of the two upcoming villains. It appears that the scenes in the video are the same as the screenshots that were previously released.
Techniques and attacks
The video features Gohan-Absorbed Buu. The villain will have modified attacks of Gohan and Gotenks, as revealed by Jump magazine.
He is shown in the trailer showcasing his attacks. This includes the Super Ghost Buu Attack. This is based on the Super Ghost Kamikaze Attack of the fused Goten and Trunks.
The villain will also have the same moves as the Saiyans. Interestingly, since it is just an imitation, the ghosts produced in this attack replicate Buu and not Gotenks. Interestingly, the ghosts can also perform Kamehameha and the Masenko attacks, techniques that Gotenks cannot perform. Super Buu is also seen doing a massive Kamehameha, and what seems like an Antenna Beam attack.
Aside from Super Buu, another character shown in the latest trailer is the King of the Demon Realm, Dabura. He is shown using his Evil Impulse attack. This is depicted by a massive ball of dark energy fired from one hand.
Other details
The DLC Pack 5 is confirmed to be available across all platforms. In other words, players using PC/Steam, Xbox One, PlayStation 4, and Nintendo Switch can enjoy the upcoming expansion. Aside from the two new characters, fans are expecting a new parallel quest and new costumes will also be released in the upcoming expansion.
Zamasu's inclusion in the DLC is confirmed but he will not be released as a playable character but as a mentor.
Bandai Namco Entertainment has not yet provided the release date of "Dragon ball Xenoverse 2" DLC Pack 5. Fans are expecting that it will be released before the year ends.