'Dragon Ball Xenoverse 2' DLC 5 likely free, first gameplay footage revealed
Watch Buu and villainous Dabura fight intense battles in the latest gameplay footage for ' Dragon Ball Xenoverse 2' DLC Pack 5.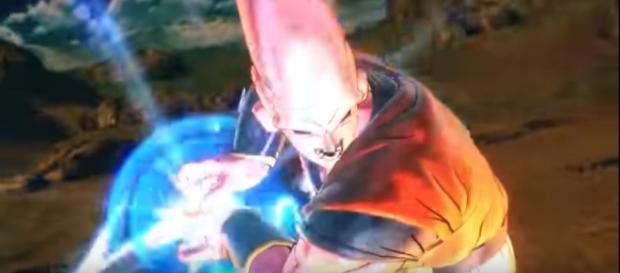 Bandai Namco Entertainment has kept its promise to give fans a whole year of support for the popular fighting title, "Dragon Ball Xenoverse 2." After it announced the DLC Pack 5 three weeks ago, the game publisher released a stunning gameplay footage teasing a first look at the next playable characters in intense action.
The latest trailer launched on Thursday showcased DLC 5 playable characters Buu (Gohan-Absorbed) and the villainous king of demon realm, Dabura. The gameplay footage offered fans a quick glimpse at their awesome signature moves and powerful attacks while battling their enemies.
The featured battles don't appear to be as visceral as the matches showcased in the latest trailers for the 2.5D fighting game, "Dragon Ball FighterZ." Nevertheless, the sneak peek still looked really fun to watch.
Take a look at the gameplay trailer below.
Release date, platforms
Bandai Namco Entertainment has not yet set an exact release date for "Dragon Ball Xenoverse 2" DLC Pack 5 but it is expected to launch this fall season. The second fighting title based on the popular "Dragon Ball" manga will turn one year on October 25.
Perhaps there is quite a chance that this huge free update will be available later this month in celebration of its first year anniversary.
Moreover, the fifth pack is expected to arrive on PS4, Xbox One, Windows PC/Steam as well as on Nintendo Switch. Notably, the game freshly launched on Nintendo's hybrid console last month with a host of Switch console-specific features.
DLC 5 content details
As announced earlier, the fifth DLC will be packed with playable fighters, Buu and Dabura. It will also add Zamasu as a mentor character who will teach the created characters of players with his combat tactics.
Apart from the three characters, the game publisher has yet to announce the details on other additions that are coming with the final pack. However, fans will be pleased to know that the huge update will be free as reported by Comic Book.
It can be recalled that players were not happy to hear about the inclusion of Buu and Dabura in the game through the fifth DLC. They pointed out that these two characters should have been in the base game on day one.
Developed by Dimps, "Dragon Ball Xenoverse 2" is an action-fighting RPG with MMO elements.
It was released initially on Xbox One, PlayStation 4, and PC in October last year and finally, it is available now on Nintendo Switch.