'Dragon Ball Super:' episode 111 details out; Goku's new form still not enough
The synopsis for 'Dragon Ball Super' episode 111 has been released and it's not looking good for Goku.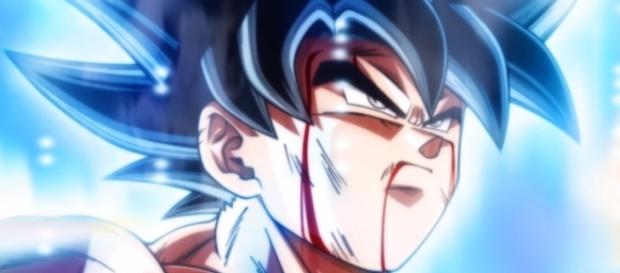 The "Dragon Ball Super" fandom is all hyped with the upcoming one-hour special this weekend as fans will finally witness Son Goku's new form. However, details about episode 111 may well seem to suggest that the Saiyan's new form won't be enough to stand a chance against Universe 11's god-like warrior.
Spoilers ahead
"Dragon Ball" and anime fanatic Herms98 took to Twitter to reveal a translated synopsis for "Dragon Ball Super" episode 111 dubbed "Extreme Battle of Another Dimension! Hit vs Jiren!." Details about the upcoming episode came alongside Weekly Shonen Jump's recent issue as it hints on Son Goku's fate against Jiren and his new form.
DBS ep.111 spoilers (that's the one the week after the special). They're in Korean, but they seemed on the ball last time, so whatever. pic.twitter.com/xxmFJfrVVH

— Odd Blankenship (@Herms98) October 4, 2017
Per the tweet, it looks like the ace player for Universe 11 will be setting his crosshairs towards Universe 6's assassin Hit. Prior to this match, it also revealed that Son Goku's efforts will be to no avail as he is badly beaten by Jiren from "head-to-toe." However, it also hinted that Kakarot's body will be somewhat awakened by the attack as it will act as if it has a mind of its own.
The post stated that this so-called "Mastery of Self-Movement" will be noticeable right before Son Goku hits the ground after getting attacked by Jiren. That being said, fans of the franchise are very much convinced that the new power-up has been tackled during the time when both Goku and Vegeta were under the tutelage of the angel attendant Whis. It can be recalled that during "Super's" "Resurrection 'F'" feature film and the Universal Survival Arc itself, Whis pointed out that in order to become the most skilled fighter, one's body needs to fight instinctively as if it thinks for itself.
Instinctive fighting
The skill that Whiss is pertaining to is pretty much similar to what Mamoru Takamura did in the first season of the boxing-themed anime series - "Hajime no Ippo." This happened during his championship match against Bryan Hawk.
Takamura was so beaten up during the bout that he lost consciousness. However, a vision of his coach - Kamogawa Genji getting slapped by Hawk made him snap and this made his body fight his opponent without him knowing.
Down, but not out
Going back, the synopsis did not mention that Son Goku got eliminated.
Rumor mills suggest that Hit might have interfered with the fight that spared Goku from getting booted out from the Tournament of Power. Albeit being plausible, fans should chew on this with some pinches of salt and wait until it arrives.
"Dragon Ball Super" episode 111 is slated to air on October 15. Check out a video about the anime here: