'Dragon Ball FighterZ' update: Two new fighters join the brawl
Bandai Namco reveals two new characters that will be included in 'Dragon Ball FighterZ.'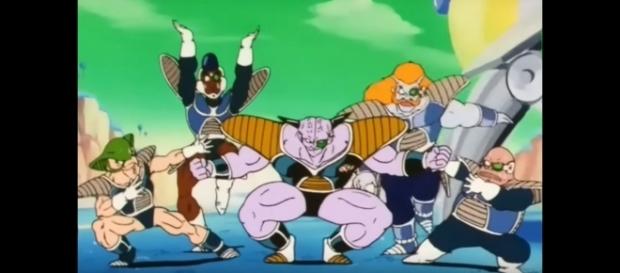 It looks like a good year for fighting game fans as several developers continue to update and create new titles. Capcom has just recently released "Marvel vs Capcom: Infinite" and its first wave of DLC characters have gone live as well. The last "Street Fighter V" Season 2 DLC fighter, Zeku, was finally revealed and will become available next week. Arc System Works revealed a new fighter that showcases a tag system called "BlazBlue: Cross Tag Battle." Meanwhile, the aforementioned developer is also working with Bandai Namco for their "Dragon Ball FighterZ" game. The anime-based fighting title recently confirmed two new characters that will join its roster of familiar faces.
More villains join the 'Dragon Ball FighterZ' cast
Bandai Namco revealed that "Dragon Ball FighterZ" is scheduled to release February 2018. With only a few months left, the developer has started to speed up their character reveals. Their last update saw the inclusion of Tien and Yamcha, while the latest one welcomes two villains to balance out the two heroes. According to V-Jump, a Japanese manga and gaming magazine, the two baddies are going to be Nappa and Captain Ginyu. Just like the other characters included in the game, the duo will respectively bring along some of their familiar attacks based on the anime and manga. Likewise, these attacks appear to have been replicated with great detail to appease longtime fans of the series.
Japanese release date
The developer has already confirmed that the game's story mode will explore a "What if" scenario, which is considered a welcome change by fans of the anime who do not want to experience the same storyline for the "nth" time. So far, feedback regarding the direction of the lore has received positive feedback from gamers. A new character named Android 21 was also introduced and quickly gained a following among a lot of gamers. Nappa and Captain Ginyu will surely be featured in an alternate sequence of events that will make up the bulk of the story campaign.
Fans want more characters
Even though the confirmed fighters are generally considered by fans as great picks, there are others who want to see more obscure characters from the series. Bandai Namco still has plenty of time to add more familiar faces until "Dragon Ball FighterZ" comes out for PlayStation 4, Xbox One, and PC next year. We can probably expect more announcements from the developer in the next few weeks.