'Dragon Ball FighterZ' Ultimate Edition will feature eight new characters
Eight new DLC characters are teased in 'Dragon Ball FighterZ's' Ultimate Edition season pass.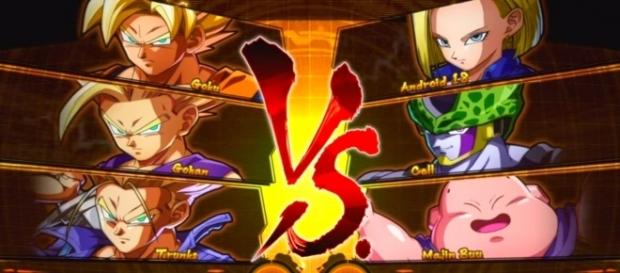 The latest updates for "Dragon Ball FighterZ" reveal eight New characters teased to join the game's growing roster in the Ultimate Edition. Bandai Namco Entertainment officially the announced the game's release date and open beta test next year.
The open beta test will allow gamers to experience playing the new "Dragon Ball" with improvements from the closed beta test. Players must pre-order the game itself in any digital format to gain early access to the beta test in January.
New characters coming soon
The "Dragon Ball FighterZ" Ultimate Edition was first spotted in the Mircosoft Store and players who have pre-ordered it will receive the game itself, an Anime Music Pack, Commentator Voice Pack, and the FighterZ Pack that will contain eight new playable characters.
While Bandai Namco Entertainment did not elaborate who are the eight DLC characters, anime and video game fans are hoping that these fighters could be from the "Dragon Ball" OVA film, or the "Super" anime series. Characters such as Broly, Cooler, Janemba, Beerus, Black Goku, and Zamasu have become popular figures in the anime franchise.
The Japanese game publisher announced that Nappa and Captain Ginyu have joined the roster and their unique fighting styles will allow players to come up with different strategies during battles.
A new perspective in story mode?
Bandai Namco revealed new details on the game's story mode as the campaign will be divided into three parts: Super Warriors, Super Villains, and Android Arcs.
The Super Warriors Arc will allow players to explore the story through the Saiyan's perspective and players will control Son Goku, Vegeta, Son Gohan, and more. The Super Villain Arc will be from the enemies perspective so players will expect the play the roles of Frieza, Cell, and Majin Buu. The Android Arc will let players control the Android characters in the game.
The story mode will also feature a tactical map that will allow players to strategies and choose different options for each path in the game.
New multiplayer game modes include Circle Match Mode and World Match. Circle Match Mode will feature eight players fighting against each other simultaneously, while the World Match will allow them to challenge other players in casual or ranked matches.
The story of "FighterZ" will feature an alternate version of the famed "Android Saga" wherein robot versions of Goku, Vegeta, Piccolo, and Krillin destroyed the future instead of Android 17 and 18.
The game also introduced a new original character, Android 21, and her motives will provide more clues to the plot.
"Dragon Ball FighterZ" will be available on Jan. 28, 2018 for the PlayStation 4, Xbox One, and the PC.