'Dragon Ball FighterZ' roster: Majin Buu confirmed, fans want Kid Buu next
The zany character Majin Buu officially joins the playable roster of 'Dragon Ball FighterZ' while fans want Kidd Buu next.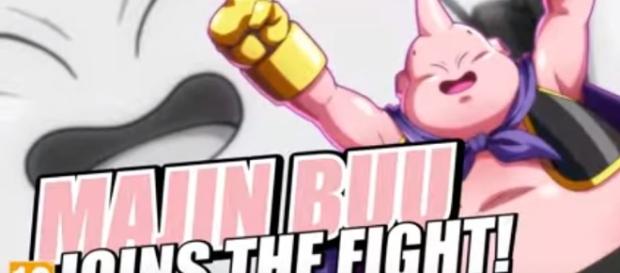 Love him or hate him but the former foe of Z fighters and zany character majin buu will join the brawl party in "Dragon Ball FighterZ," the 2018 2.5D fighting game from Arc System Works. Bandai Namco Entertainment also launched his debut trailer to showcase how he can be one tough opponent to beat.
To remind everyone, it was the villainous warlock Bibidi who created Majin Buu. Buu comes in many forms, however, it looks like the original form, Innocent Buu, has made it to the official cut so far.
Watch Majin Buu execute his attacks, techniques, and special power in his own debut trailer below.
Who's confirmed so far
Based on a compilation of confirmed characters by Gamespot, there were a total of 17 characters announced as part of the playable roster before Majin Buu. These include Android 16, Android 18, Android 21, Cell, Future Trunks, Frieza (final form), Gohan, Goku, Super Saiyan Blue Goku, Innocent Buu, Krillin, Piccolo, Vegeta, Super Saiyan Blue Vegeta, Tien, and Yamcha.
Fans want Kid Buu next
Amid the recent announcement of Majin Buu for "Dragon Ball FighterZ," most fans of the "Dragon Ball" games commented that they want Kid Buu next.
Kid Buu is known as the pure form of the Majin who looks smaller but more dangerous than any other forms of Buu. That's because he is 100 percent evil and unpredictable, with no signs of sanity.
From the looks of it, Bandai Namco Entertainment still has more than enough time to reveal who will be the next playable characters coming before the game launches in February 2018. It is safe to say that generally, game developers grant fans' requests and listen to community feedbacks, so, it's quite plausible to see Kid Buu next.
Players can collect Dragon Balls
Meanwhile, it seems that players will get Dragon Balls while playing a match in the game. However, the mechanic on how the Dragon Balls will actually work remains unknown at the moment.
Interestingly, Shoryuken tipped that the game will let gamers to gather all the seven Dragon Balls in one match. Players will receive these balls when completing specific actions during the fight but it is a secret for now what these seven balls will be used for.
Producer Tomoko Hiroki did tease that the Dragon Balls is something new in the DB series.
Hiroki added saying it is a system that is not yet introduced in any other fighting game.
Developed by Arc System Works, "Dragon Ball FighterZ" is bound for release on Xbox One, PS4, and Windows PC in February next year.