'Dragon Ball FighterZ' releases new trailers of Gohan and Majin Buu
Check out the latest character trailers of Majin Buu and Son Gohan in 'Dragon Ball FighterZ.'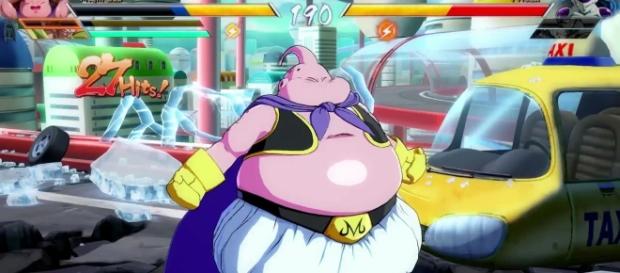 "Dragon Ball FighterZ" gave fans another surprise as a couple of new character trailers have been dropped recently. Bandai Namco Entertainment released two new trailers for Son Gohan and majin buu. The 2.5D fighting title from Arc System Works is scheduled to release in February 2018. It appears that the team behind the upcoming title is trickling fans with details and information to get them excited. Several days ago, the two new stages for the game were revealed.
Son Gohan
The new trailer preview released for "Dragon Ball FighterZ" reveals Son Gohan, who is presented in a new form.
As a departure from his character in the anime series, he is introduced in the game as a bit younger, which puts his age in the timeline of the Cell Saga. In the latest trailer, the young Saiyan is shown releasing quick hits that do massive damage to opponents. There are scenes showing his enemies flying around the room when hit with these attacks.
Interestingly, the attacks appear to have a teleport-like effect. Son Gohan is also revealed in the new trailer as unbelievably strong. He is seen unleashing a massive ball of Ki blast across the screen shrouding the entire field.
This attack appears as though the opponent might resort to jumping off the stage, there is a possibility that the opponent would still get hit. It will be interesting to see Son Gohan battle against his father—Goku. It is fascinating to see Saiyans battle against each other, more so father and son.
Majin Buu
In addition to Son Gohan, Bandai Namco Entertainment also released the new character trailer of the pink glutton Majin Buu. While the character appears to be charming and cute, he is very capable of making a wreck out of his opponent.
In the latest trailer, Majin Buu is shown to have such enormous power that he can annihilate his opponent quickly just by using his smash attack.
Interestingly, the character has a unique Super where he turns his opponent into a crumb of food and eats them. In other fighting titles, players have seen fighters turn their opponents into skeletons, a block of ice, or electrocuted to death. It is amusing and totally bizarre that Majin Buu can turn his opponent into food and eat them, and it is more than brutal.
"Dragon Ball FighterZ" will be released on PlayStation 4, Xbox One, and PC. The 2.5D fighting game of Arc System Works will be available to players in February next year. Meanwhile, you can check out the latest character trailers of Son Gohan and Majin Buu below, enjoy.