'Dragon Ball FighterZ' new character may appear in 'DBZ,' other anime, & games
The character designed by Akira Toriyama will be released in 'Dragon Ball FighterZ, other games, and anime of the franchise.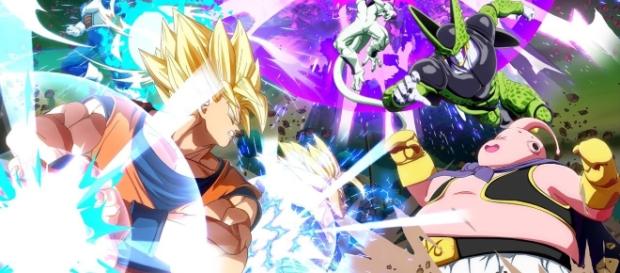 The latest character introduced in "Dragon Ball FighterZ" will also be featured in other games and anime series of the popular franchise. Arc System Works and Bandai Namco Entertainment are working hard on their upcoming 2.5D fighting title that it tapped the legendary artist responsible for the hit Manga and anime series. Aside from revealing screenshots of some of the game's characters, there are also regular gameplay trailer releases that fans really enjoy.
Latest update
"Dragon Ball FighterZ" is currently in development and the team behind the upcoming fighting title appears to be working hard to give players the best that they could offer.
Aside from bringing in Akira Toriyama to oversee the overall animation, the iconic artist and creator was also requested to create a brand new character for the series, Android 21.
In an interview with DualShockers, producer Tomoko Hikori shared that although Android 21 was originally made with the game in mind, her appeal can easily transcend beyond that. According to the producer, after the character's fame in the upcoming game, she believes that the Android could also appear in the anime and other titles of the franchise. While there is nothing confirmed yet, the potential of seeing this new character in other outfits of the franchise is already present.
Character design and other details
As for the character's original design, Hikori san revealed Toriyama was tasked to create a female character and give indications on the story and the character's personality. However, beyond that, the iconic artist is given the overall creative freedom. Last month, Android 21 was launched in a new trailer during the Tokyo Game Show.
She appeared with an interesting plot where Goku and other Z warriors were cloned. These clones are so powerful that even the fan-favorite Saiyan himself will have a hard time defeating.
So far, these are the only details that were disclosed about the plot of the upcoming fighting title.
Meanwhile, Bandai Namco Entertainment and Arc System Works recently released the trailer for Son Gohan and Majin Buu. The trailers are intense, and Son Gohan was shown firing his powerful attacks. One of his attacks covered the entire screen in a blinding shower of light. Majin Buu's trailer reveals the character's ability to turn his opponent into a cookie that he can eat.
"Dragon Ball FighterZ" is scheduled to release in February 2018.
The 2.5D fighting game will be available on PlayStation 4, Xbox One, and PC.