'Dragon Ball FighterZ' feature will let players collect all seven dragon balls
Arc System Works is adding a new feature to the upcoming game 'Dragon Ball FighterZ.'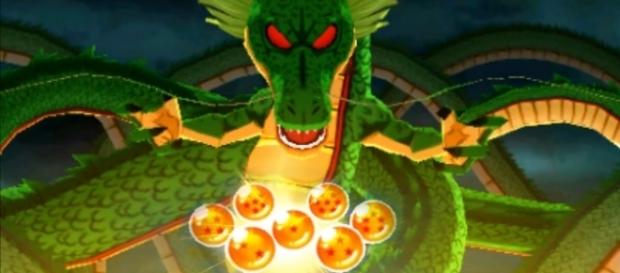 The upcoming 2.5D fighting game from Arc System Works, "Dragon Ball FighterZ," is scheduled to release in February 2018. With only four remaining months until players can finally get their hands on the new game, Bandai Namco is raising the stakes. The upcoming title appears to be a total fighting game package with its team-based set-up, outstanding anime-like visuals, and a powerful list of fan-favorite characters. Interestingly, it seems that the developer is not yet through with the upcoming title. Recently, it was revealed that players will have the chance to collect the iconic dragon balls in the duration of the match.
New features
The latest information about one of the features of "Dragon Ball FighterZ" came from the gaming site, Game Informer. The team is covering the game for a month and will release exclusive content about the 2.5D fighting title. The site, however, is keeping the details to a minimum. This means, that while they revealed the feature of collecting the iconic balls in the game, they did not disclose the use and significance of these balls in the game.
Seven magic balls
The team at Shoryuken, however, appears to know more details about the seven magic balls.
According to the site, players will collect all seven dragon balls in a single match. They can earn it after successfully completing particular actions. The site, however, did not reveal the benefit it will give the players if they are able to collect all of the seven balls.
Producer Tomoko Hiroki, in one of his interviews, shared that these seven magic balls stand for a system that is not yet introduced in any other fighting title. The producer added that this will be a brand new feature in the entire series and will be introduced in the upcoming title.
Other details
While the details about these seven iconic balls are still vague, it seems that they somehow resemble the Infinity Stones. These stones are featured in the "Marvel vs. Capcom: Infinite." When the player has these stones, a secondary effect will be provided that will work to the player's advantage. Some fans are speculating that when completely collected the dragon balls will enable the character to transform to a higher level like Super Saiyan or Super Saiyan God.
The inclusion of these seven iconic balls in the upcoming title will definitely alter the dynamic of a fight.
Fans can expect more details about this brand new feature as "Dragon Ball FighterZ" approaches its release window. The 2.5D fighting title will be available on PC, PlayStation 4, and Xbox One.