'Dragon Ball FighterZ' DLC to introduce eight new characters, arrives in January
The upcoming game will get its own DLC and add eight more characters to its roster.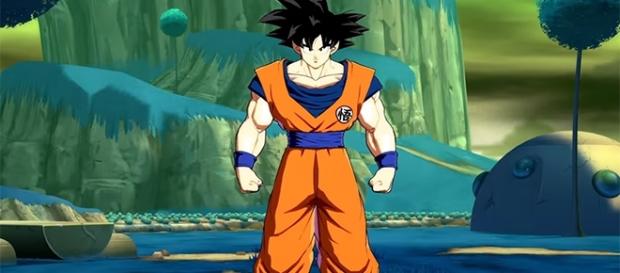 Great news for fans of the "Dragon Ball" game franchise, as Microsoft just announced that the upcoming "Dragon Ball FighterZ," which is set for release next year, will have a #DLC coming along with it. According to PlayStation Lifestyle, the game will also have an Ultimate Edition, which comes with a $110 price tag. Those who do purchase the new edition of the game will get access to eight new DLC characters through the "#FighterZ Pass," which will also feature 11 additional songs and a commentator voice pack, aside from the game. The Microsoft listing also indicates additional treats for those who pre-order the game.
Open beta access
Those who pre-order "Dragon Ball FighterZ" ahead of its release on January 26, 2018, will get to access the Open Beta, which date has yet to be announced.
Those who purchase early will also get to early unlock SSGSS Goku and SSGSS Vegeta, as well as two exclusive lobby avatars, and three stamps. Note that the Open Beta launch date will be revealed soon.
Ultimate Edition inclusions
Those who purchase the "Dragon Ball FighterZ" Ultimate Edition will also get their hands on the base game, the "FighterZ Pass" (with eight new characters), an Anime Music Pack with 11 songs from the Anime, and the Commentator Voice Pack. Players who purchase the game can look forward to "endless spectacular fights" featuring "high-end Anime graphics," which is powered by the Unreal engine and engineered by the creators from Arc System Works. Tagged a "visual tour-de-force," the upcoming game lets players form teams and harness their teamwork skills in high-speed tag combinations.
Players can also participate in exciting online features such as ranked matches, interactive lobby, six-player Party Match, and many other awesome activities.
Story mode
Players who want to explore "Dragon Ball FighterZ" can also do so on their own through the exclusive Story Mode [VIDEO], which features a never before seen scenario with a new character called Android 21 [VIDEO], whose creation was overseen by Akira Toriyama himself. Lastly, players can also engage in awesome fights featuring aerial combos, destructible stages, and famous scenes from the "Dragon Ball" anime, right on their console or PC screens. "Dragon Ball FighterZ" is directed by Junya Motomura and produced by Tomoko Hiroki. The game is set to arrive on PC, PlayStation 4, and Xbox One this January 26, 2018. The anticipation is only expected to grow in the next few months.
#
Dragon Ball Super