'Attack on Titan' 2 game reveals new Town Life system and other features
The sequel game is packed with new features and improved graphics. What will fans think of this new game?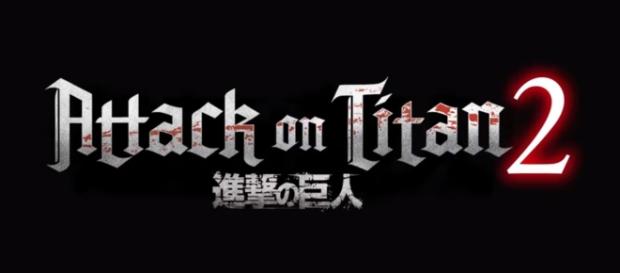 "Attack on Titan 2" is nearing its release date. The new game developed by Koei Tecmo is looking good as the company revealed new details regarding the sequel title. On their website, they finally let the fans see more of the game, its new features, and playable characters.
Optimized gear, realistic Titans, and playable characters
According to the gaming company, the "Attack on Titan 2" game is much better than its prequel series. The screenshots on the website show us more realistic titans, characters, and buildings indicating the improved quality of the graphics.
The new challenges in the upcoming game are also said to feature the game's new optimized action as each will have the characters use their highly versatile omni-directional mobility gear. This allows them greater freedom of action that imitates that of the anime, delivering a realistic and faithful game adaptation to the original "Attack on Titan" series.
The upcoming series also boasts its Titans. The website also shared that evolved Titans will be coming to the sequel game. The man-eating giants that will be more aggressive this time as they will resemble those we have seen in the season 2 of the anime.
This means that players will be approached by much deadlier Titans and experience action-filled battles faithful to the story.
"Attack on Titan 2" game is set to have over 30 playable characters. They will feature not only those of the original survey corps, but also additional characters like Gelgar, Nanaba, and Miche. In addition to this larger cast, players are also given an opportunity to get closer to the characters. The upcoming game will shed some light regarding the characters' relationships.
Much like its title, the "Attack on Titan 2" game will be based on the season two of the anime series. The players will be able to experience the game in depth as the original stories inside the game are penned by Hajime Iseyama himself, creator of the series.
Town Life
Town life is one of the new features revealed by Koei Tecmo on their website. According to the developers, the feature allows characters to enjoy a normal life after battle. It will allow them to talk to other members of the corps and deepen their relationships.
As players explore these relationships, they'll be able to see another side to them as well.
Koei Tecmo is planning to give a preview gameplay of "Attack on Titan 2" on October 24. Fans of the original series who are interested in the upcoming game can catch the live stream of this event on Youtube at 8 pm JST.
"Attack on Titan 2" is set to launch in early 2018 for the Nintendo Switch, Xbox One, PC, and PlayStation 4.