Sony reveals games that will be showcased at Tokyo Game Show
With 'Call of Duty,' 'Dragon Ball,' and 'Yakuza;' quite a few exciting upcoming titles will be playable during the highly anticipated gaming event.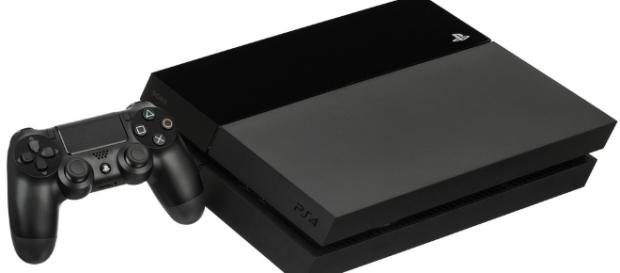 The Tokyo Game Show 2017 is right around the corner, and we cannot wait to see a slew of new content, trailers, and first impressions. Developers and publishers are slowly revealing which titles they plan to bring with them for the event, and Sony has finally listed their lineup, including which games earned a feature on their live show.
Demos
Sony confirmed an impressive list of 21 games, with 16 for the Playstation 4 and 5 PlayStation VR titles. There is a varied slew of genres here as-well, so most gamers should be able to try out something that suits their preferences.
Let us take a quick look at some of the demos.
Bandai Namco's "Code Vein" is slowly receiving more hype, with its "Dark Souls" inspired gameplay and anime design. The gameplay videos released so far suggest this could be one of the best non-From Software "Souls" games. It takes the challenging and ambient nature of those titles and spices it up with over-the-top anime charm and some cool gimmicks like being able to take a companion with you on missions.
"Knack 2" is also included for the Tokyo Game Show, despite already being released.
It has received a largely positive reception, although most reviews seem to be comparing it to the original rather than other action-platformers. Considering the first game was, at best, mediocre; this provides a good opportunity for players to try it out for themselves and see if it is worth the money.
"Dynasty Warriors 9" is coming to Tokyo, and we cannot wait to see what Koei Tecmo do with their newest hack-and-slash musou title. Although we generally do find something to enjoy in these titles, the franchise desperately needs to bring something new to the table.
"Sword Art Online: Fatal Bullet" is another relatively big name, especially for anime fans. Taking the franchise from action based MMO gameplay to shooter mechanics should offer something different from the past titles, and this provides the first real opportunity to see a bit of proper gameplay.
'PlayStation Presents Live Show'
Seven games are announced for the "PlayStation Presents Live Show." "Code Vein," "Dynasty Warriors 9," "Monster Hunter: World," "Yakuza: Kiwami 2," and "Dissidia Final Fantasy NT" are just some of the titles to be showcased at the event.
"Monster Hunter: World" and "Yakuza: Kiwami 2" are two of the biggest games included in Sony's lineup. "Yakuza" has seen a huge resurgence in its popularity in the West, and with "Yakuza 6" set to be distributed next year, it is the perfect time to try out the franchise. "Kiwami 2" is a remake of the second "Yakuza" title, which was originally available on the PlayStation 2.