'NieR: Automata" might have earned itself a sequel
Square Enix are considering revisiting the series due to the recent game's positive reception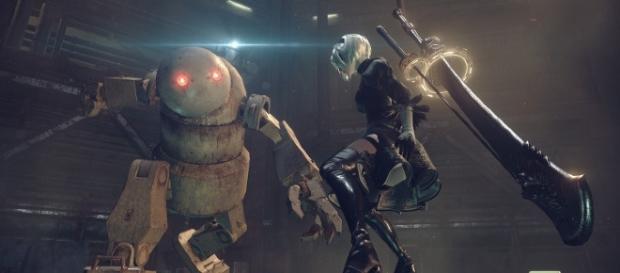 When PlatinumGames and Square Enix decided to produce a sequel to the mostly forgotten action-RPG "NieR," we doubt they could have imagined just how well the follow-up would perform. Although it is definitely a stand-alone game, as players do not need to have experienced its predecessor or the original "Drakengard" franchise, PlatinumGames tend to not have the best of records when it comes to sales. They create high-octane action games targeted at a niche audience, with "NieR: Automata" not being an exception.
Recently, Square Enix announced that "NieR: Automata" shipped over the two million copies. Released on the PlayStation 4 and PC, the title's success means that the company might consider expanding on the universe.
Financial performance
As per the company's financial report released on August 4th, "strong download sales of previously released catalogue titles such as "NieR:Automata," have resulted in an increase of operating income in the area of console games, compared to the prior fiscal year."
The fact they singled out "NieR: Automata" is a fantastic sign and one which hints at a bright future for the series. Some fan-run sites, like Nova Crystallis, are already suggesting that Square Enix is preparing for the sequel.
Square Enix is hiring scenario staff for a NieR-related project. https://t.co/wg0FKtzo2k

— Nova Crystallis (@Nova_Crystallis) September 19, 2017
A retrospective
"NieR: Automata" earned nearly universal praise due to its engaging combat, emotionally investing storyline and impressive world building. Directed by Toko Taro, the sequel to his 2010 action-RPG is probably his most instantly accessible title and one which greatly benefitted from the inclusion of PlatinumGames.
Some players might have missed out on most of the adventure, as three playthroughs are required to really get the full experience.
The third run is the actual second half of the story, as it starts immediately after the events of the previous ending.
"NieR: Automata" tackles some pretty serious issues like racism and what it means to be human. The story tackles place in a post-apocalyptic setting following a massive war eradicated humanity. All that remains are machines and YoRHa androids. As it is best to go without any spoilers, let us just say that Taro perfectly blends action, humor and crushing sadness to create a truly worthwhile journey.
A sequel would be more than welcome, especially since it might receive an even bigger budget than "NieR: Automata." The open world itself is really not that big, with most places needing to be revisited, so it would be great to see more of what this universe has to offer.