New fighters join 'Dragon Ball FighterZ' as Android 21 makes her debut
A gaming magazine reveals three new characters for "Dragon Ball FighterZ"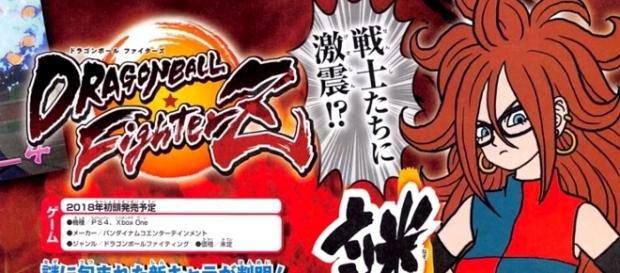 "Dragon Ball FighterZ" continues to be on fighting game fans' radar since the video game's announcement a few months back. Some lucky individuals were even part of the closed beta test over the weekend. So far, the game has already showcased some of the anime's most recognizable characters like Goku, Vegeta, Piccolo, and the even some of the baddies. Now, the three-versus-three fighting game has recently unveiled three new additions to its roster, which includes the game's second female character, Android 21. As of writing, the title now has a total of two female brawlers.
Android 21 in 'Dragon Ball FighterZ'
It is currently unknown if Android 21 will be a playable part of the cast. According to the most recent issue of Shonen Games magazine, she appears together with Android 16 in the "What if" story mode for "Dragon Ball FighterZ." Unlike the other characters that had their stats and fighting abilities posted together with their reveal, she appears in some screenshots, but it's unclear if she is playable or not. What we do know is that her role is closely tied to Android 16, thanks to her intellect, which is supposedly comparable to Dr. Gero in the anime series. However, it remains to be seen how she will interact with the existing cast based on the series' canon lore.
Other characters also announced
Bandai Namco's new game also includes two new fighters that are very familiar to fans of the anime. Tien and Yamcha have been confirmed along with their signature moves. The latter's inclusion was not a big surprise given that his voice actor revealed his involvement with the game. According to the magazine article, Yamcha will carry over some of his special techniques like the Neo Wolf Fang Fist and Spirit Ball attacks.
Tien, on the other hand, can reportedly summon Chaozu as a special assist attack. Just like Android 17, Chaozu's role as part of Tien's arsenal of attacks means he won't be included as a playable character in the roster.
In one of the screenshots, Tien is also shown executing his signature Tri-Beam Meteor, which is possibly one of his super moves
A growing roster
"Dragon Ball FighterZ" is still not due until early 2018, but its roster has steadily grown since its announcement. Most, of the anime series' protagonists and central cast have been represented, which means more room possibly for other fan-favorite heroes and villains. Many fans are considering Android 21 as a welcome addition to the game, which could also mean more new characters might be introduced soon.