Frieza gets his own trailer ahead of 'Dragon Ball FighterZ' open beta
Bandai Namco continue to hype up the upcoming 'Dragon Ball Z' game with a new amazing video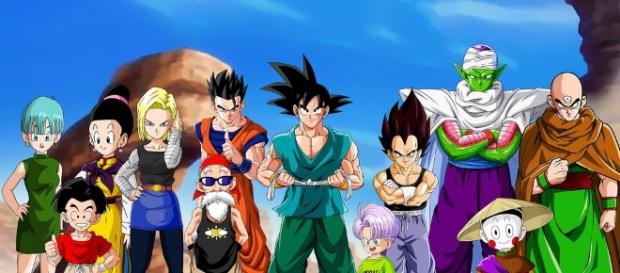 It feels like it's been years since the gaming community was this excited to play a new "Dragon Ball Z" game. Arc System Works' 2D fighter is set to be released in February 2018, with an open beta launching this weekend.
To continue building hype around the upcoming fighter, publisher Bandai Namco is releasing character trailers to showcase the animation and gameplay. "Dragon Ball FighterZ" benefits from having a cast so well established in pop-culture that these videos almost seem like overkill, but we cannot help but admit that they manage to pump us up.
Lord Frieza
Following the introductory videos for Goku and Vegeta, the next in line ended up being the well spoken Lord of the Universe himself, Frieza.
At just over 30 seconds, there is not a whole lot of new content here, although the character design and animation are absolutely fantastic. If someone who had no idea this game existed was shown this trailer, they might genuinely believe that a new "Dragon Ball Z" movie was on the way. It just looks perfect.
In terms of special attacks, we get to see the "Death Ball" for a brief moment, which will likely serve as Frieza's special move in "Dragon Ball FighterZ." As with every piece of gameplay released for Arc System Works' fighter, the combat is energetic, moves at a lightning pace, and captures the spirit of the anime to an unprecedented degree.
A retrospective
"Dragon Ball Xenoverse 2" was the last big video game adaptation of "Dragon Ball Z." By all accounts, it is a decent 3D fighter and a worthwhile addition to the ever growing catalog of gaming titles.
Yet, the excitement surrounding "Dragon Ball FighterZ" suggests there has not been a great game for the anime in years. While "Xenoverse 2" was fine, it failed to really distinguish itself. The franchise has struggled to evolve its combat, with the PlayStation 2 era still standing as the pinnacle.
The graphics might be improving steadily, but more is needed to justify spending $60 on a brand new game. Titles like "Raging Blast" and "Battle of Gods" felt unnecessary, as they rehashed the same stories and gameplay mechanics seen in previous and better games.
The "Xenoverse" franchise got it half right, by creating a stand-alone plot, but "Dragon Ball FighterZ" is the first in a long while to go all the way. Arc System Works has not only crafted a brand new story mode, something we have not seen before, but the gameplay is a first for the franchise.