'Dragon Ball Xenoverse 2' on Switch: Limitation, DLC Pack 5 update and more
Several players discovered a limitation in 'Dragon Ball Xenoverse 2' in the Nintendo Switch and other players want to know more about DLC Pack 5.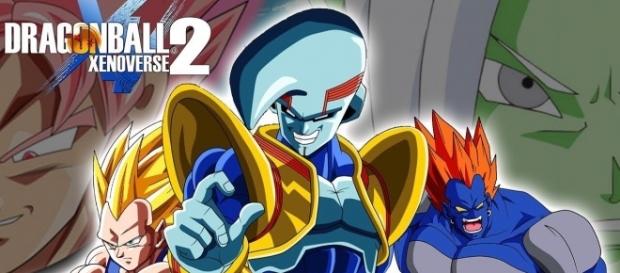 The highly anticipated release of the popular fighting title "Dragon Ball Xenoverse 2" on the hybrid console Nintendo Switch, is happening this month. Bandai Namco Entertainment is continuously releasing details about the game on the console. The game publisher also released a variety of teasers and trailers for the game.
The game is now available in Japan and players have fired their favorite Kamehameha using the hybrid console since September 7. Interestingly, several players have noticed one limitation of the Nintendo Switch version of the game.
Discovered limitation
On Twitter, Xiphos Gaming shared a recent discovery on the limitation of the Nintendo Switch version of "Dragon Ball Xenoverse 2." According to the gaming site, when players use the Capture Button of the hybrid console during cutscenes, there is a message saying that the screen cannot be captured. A similar case was previously observed by gamers on PlayStation 4 and Xbox One.
Among the reasons why this happens is because of copyright. Other players believe that makers do this to prevent spoilers. Most likely, Bandai Namco Entertainment came up with the feature in order to avoid spoilers.
DLC Pack 5
Meanwhile, fans are starting to wonder about the arrival of the DLC pack 5 of the fighting game. In the later part of June this year, Bandai Namco Entertainment in Japan confirmed that the highly anticipated expansion would soon be released in the game. The fourth game expansion was released in June and the publisher promised that after the game was released in Nintendo Switch, details about the next expansion would be made available.
Among the heavily speculated content of the next expansion includes SSR Trunks and Demigra.
Other players are predicting that most likely the pack will also contain Half-Captured Zamasu. While both Future Trunks and Half-Captured Zamasu are featured in the DLC Pack 4, they are not playable characters. Fans are hoping that Bandai will make both playable characters.
Previous data mining activities from the game's PC version uncovered a concealed slot for characters in the game. In addition, data miners also discovered files for Buu and Dabura. It would be exciting to see more characters being introduced in the fighting title.
Other playable characters that players would like to see added are Kid Chi Chi and Kid Goku. Missing transformations of Frieza, Cell, and Zarbon would also be interesting additions to the popular fighting title.
The Nintendo version of "Dragon Ball Xenoverse 2" will hit North America and Europe on September 22.