'Dragon Ball FighterZ': VIP codes for the game's beta test leaked?
Rumored reports of leaked VIP codes for the beta test of 'Dragon Ball FighterZ' can be accessed via email.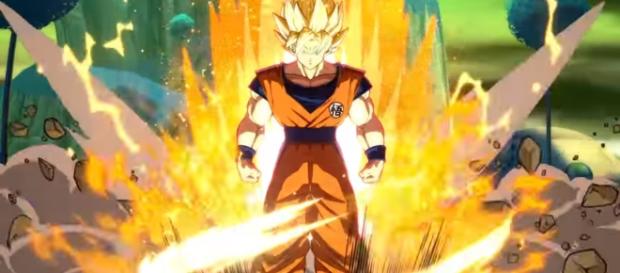 The latest updates for "Dragon Ball FighterZ" will feature leaked VIP codes for the Beta test and game producer Tomoko Hiroki teased the game's potential to become an eSport favorite.
VIP beta test codes
It seems that many players claimed that they have access to VIP codes for "Dragon Ball FighterZ's" beta test from their emails. While Bandai Namco Entertainment has not yet made a statement regarding the leaked codes, lucky players can now have the chance to play the new "Dragon Ball" game in the closed beta test this month.
Then again, the codes could be fake and will leave any gaming fan mad and disappointed.
For now, the safest option for gamers is to wait for the Japenese game publisher's official announcement of the beta test codes and clarify if these VIP codes are legitimate or not.
The closed beta tests will have access to nine playable characters and registration is still ongoing, so players will take this chance to play the game early. If they were not able to register for the closed beta, there is still the open beta for the game in January 2018.
The game's playable characters include Son Goku, Vegeta, Son Gohan, Frieza, Cell, Majin Buu, Piccolo, Krillin, Android 18 w/ 17, and Android 16. Voice actor Toru Furuya confirmed that Yamcha would be added to the roster, but it is unknown if he will be a playable character. The Super Saiyan Blue versions of Goku and Vegeta are added as pre-order DLC fighters.
'FighterZ' for eSports?
Game producer Tomoko Hiroki shared thoughts about "Dragon Ball FighterZ" entering the esports League in the future.
She told VG 24/7 that eSport is something they have been looking forward to since the game's first development. But, their main goal, for now, is to introduce the game to die-hard anime fans and know what they think of it.
Hiroki explained the hard process of developing a fighting game that is complex as "FighterZ" as she pointed the hurdles they will have to overcome in terms of online game mode treatment and in-game features. They wanted the game to be enjoyed by casual players before they can test it as an eSports contender.
eSports has become a popular trend in the video game industry as players from all over the globe gathered together and competed for prizes and recognition. Video game titles such as "Dota 2," "League of Legends," "Overwatch," " Street Fighter 5," "Tekken 7," and "Injustice 2" have become synonymous to eSports, and it will not be long for "Dragon Ball FigtherZ" to join their ranks.
Bandai Namco will reveal more details about the game's story mode at Tokyo Game Show 2017.