'Dragon Ball FighterZ' shows trailer of the iconic villain in his ultimate form
A new trailer is released showing one of the iconic villains in the series that will cause terror in 'Dragon Ball FighterZ.'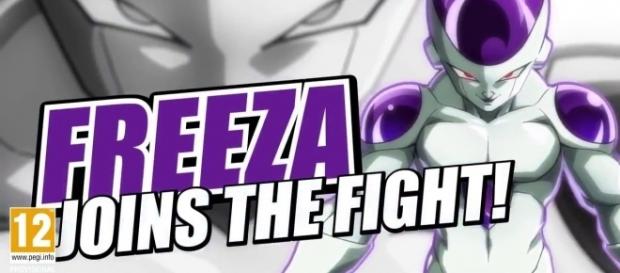 Arc System Works and Bandai Namco Entertainment are firing things up in their latest 2.5D fighting title "Dragon Ball FighterZ." Recently, a new trailer was released that centers on the fan-favorite iconic super villain in the series--Frieza.
A few days ago, a teaser trailer featuring the popular and well-loved Super Saiyan Goku was launched. Several fans have also shared screenshots of the Lobby System that will be featured in the game. It appears that more information about the game will be made available as it nears its scheduled release date.
Latest trailer
On September 12, Bandai Namco Entertainment and Arc System Works shared on their official YouTube channel a new "Dragon Ball FighterZ" trailer featuring Frieza. The super villain is shown fighting against fan-favorite characters like Goku and Trunks. The video is consists of the villain's moves in different angles. It also shows the variety of his energy-based attacks.
The trailer also shows the villain powering up before fighting Son Goku. He is also shown achieving his ultimate form as depicted by the change of his color from white and purple combination to gold. This form is popular among fans as the Golden Frieza form.
Golden Frieza
In the trailer, it is revealed that the famous Golden Frieza form is time-based. It appears that achieving the ultimate form lasts only for a limited time. This means that the power and abilities in the particular form will not last and the player using the character will fall back to the base form eventually when the limit is reached.
In addition, the golden form of the villain also allows him to fire his signature technique called the Death Ball. Fans are hoping that with the villain's signature attack and form shown in the trailer, the equally devastating Golden Death Ball attack would also be made available in the fighting title.
Lobby System
Meanwhile, several screenshots were recently released showcasing the Lobby system of the upcoming game. The feature, which resembles that of "Guilty Gear Xrd," is a brand new approach to the game's lobby. Instead of just navigating the menu, the players are placed in the whole world where they can navigate using miniature avatars of the chosen fighters. Players will have the chance to interact with other players in the game's lobby with their respective avatars.
Moreover, these miniature characters are interactive, which is very helpful in planning battles and other activities with other players.
"Dragon Ball FighterZ" is scheduled to release in the early part of 2018. The 2.5D fighting title will be playable on PlayStation 4, Xbox One, and PC. You can check out the latest trailer of the game below featuring Frieza.